Second event of the season begins today in San Jose
October 18, 2013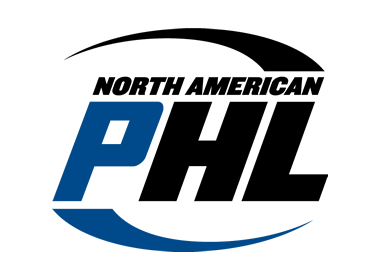 The 2013-14 North American Prospects Hockey League (NAPHL) regular season resumes today with its second event of the year taking place from October 18-21 at Sharks Ice in San Jose, California. The event is hosted by the San Jose Jr. Sharks, one of the original member clubs of the NAPHL. Eight Midget Major (18U) and eight Midget Minor (16U) NAPHL teams will compete at the event.
The 18U and 16U teams that will compete in San Jose are: Anaheim Jr. Ducks, California Titans, Cleveland Jr. Lumberjacks, Esmark Stars, Phoenix Firebirds, Pikes Peak Miners, Pursuit of Excellence and the San Jose Jr. Sharks.
The San Jose event also marks the season debut of the Bantam Tournament Series (BTS) in which six independent teams: Anaheim Wildcats (2), California Titans, Pursuit of Excellence and San Jose Jr. Sharks (2), will compete at the Bantam Major (14U) level.
All games at the San Jose event will be broadcast live over the Internet through FASTHockey. To watch live, click here.
Click here for the live Day 1 scores and stats
This weekend's event will be held at Sharks Ice-San Jose, which is the largest ice skating facility in California and the official training facility of the San Jose Sharks of the NHL. With 170,000 sq. feet and four sheets of ice, Sharks Ice hosts hundreds of events annually. This will be the fifth season in a row that the NAPHL has held an event at the facility.
In addition, the NAHL Event Scouting System will continue in San Jose. The Event Scouting System is lead by Craig Barnett, Coordinator of Player of Personnel for both the NA3HL and NAPHL. Barnett's primary role is to coordinate the scouting at all NA3HL and NAPHL events, and to promote player advancement and to supply information to NAHL, NCAA and other junior and collegiate coaches. In order to be included in the Event Scouting System, all NAPHL players must register and complete a player profile, which can be found here.
As an additional and new element to the program this season, an education and NCAA compliance seminar will be presented to players, coaches and parents at Sharks Ice in San Jose on Saturday, October 19th. This will be the same presentation used in NAHL seminars and the focus will be on differences between NCAA Division I and Division III, the breakdown of new NCAA I conference landscape, NCAA Initial Eligibility information including important new rules going into effect for 2016 and how future players will be affected, the recruiting process and how to market yourself.