Wildcats forward Okeley makes NCAA DI commitment
October 16, 2013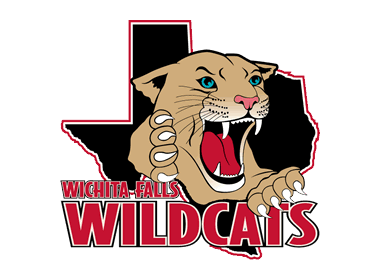 By Ben Horner, Wichita Falls Wildcats
Add current NAHL and former NAPHL forward Evan Okeley to the growing list of Wichita Falls Wildcats who will play their collegiate hockey at the United States Air Force Academy.
Beginning in the fall of 2015, the Carmel, Indiana native will head to Colorado Springs, Colorado to take the next step in his hockey career.
"It's a great opportunity and a great program," said Okeley. "It's always been a dream of mine to play Division I hockey and to get a good education. The Air Force Academy gives me a great opportunity to do just that."
The commitment for Okeley is just one of many is a recent string for former NAPHL players as the ladder of development continues to prove itself between the NAPHL and the NAHL. Prior to playing for the Wildcats this season, Okeley played in the NAPHL for the Indiana Jr. Ice. Last year, he led the Ice to the 18U NAPHL Championship, while also being named to the All-NAPHL 18U 3rd Team. In 2011-12, he led the Indiana 16U team to the NAPHL Championship as well.
Okeley joins four other Wildcats who have committed to the Falcons, of the Atlantic Hockey Association. Tyler Ledford, Will Vosejpka and Ben Kucera will head to the Air Force Academy in the fall of 2014, while Matt Koch is set to begin his collegiate career in the fall of 2015.
The 18-year-old forward acknowledged that although some might have concerns about heading to a service academy, he is not one of them. He also noted that having current teammates already committed to Air Force played a role in his decision.
"It might be a little scary to some, but I'm not too concerned," Okeley said. "[Having teammates who had already committed to Air Force] definitely made the decision a little easier."
Wildcats head coach and general manager Paul Baxter said he believes Okeley has the necessary drive to succeed at the Division I level.
"Evan is a big-body, skilled player who is getting better at playing a 200-foot game," Baxter said. "He projects to be a power forward who can finish around the net.
"When you get to Division I, everyone on the ice scored at the midget and junior levels. The difference becomes who is committed to being a complete player, who takes pride in doing the little things correctly. I believe [Okeley] has the character and wherewithal to be one of those players."
Baxter also expressed his happiness at seeing another Wichita Falls player commit to one of the nation's top university.
"[The Air Force Academy] is an outstanding school," he said. "We are always excited to have the chance to send a player to one of the top academic institutions in the United States."