Jr. Ducks riding high heading into San Jose event
October 16, 2013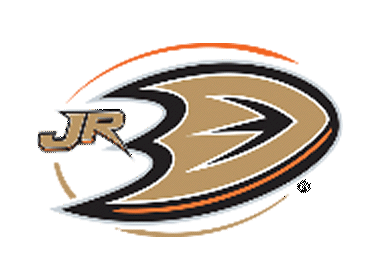 By usajuniorhockey.com
It's frightening just how similar the Anaheim Jr. Ducks and Lansing Capitals are in the 18U division of the North American Prospects Hockey League (NAPHL) this year.
Both were 5-0 after the Blaine Showcase, and their goal differential was separated by just four goals in the Ducks' favor, 22-10 vs. the Capitals' 19-11.
All of this went down in late September at the North American Hockey League Showcase in Blaine, Minn. For the Ducks, it meant three gut-testing one-goal games through the middle of the four-day tournament.
Head coach Larry Barron was cautiously optimistic, as the Ducks prepare for their next NAPHL event, a showcase over the Oct. 18-20 weekend in their home state, right up north in San Jose, Calif.
"It's nice to get out of the gate with a winning record and build some team confidence," said Barron. "However, we need to continue the process of getting better."
The Ducks are skating in their fourth NAPHL season, and Barron couldn't be happier to be part of an event like the NAHL showcase.
"I think the league is very well run and very well organized," Barron said. "The Blaine Showcase speaks for itself. With 350-plus [college and pro] scouts in attendance, players can't ask for any more exposure then what was at this event.
"I had only heard great things about [commissioner] Mark Frankenfeld and I had the opportunity to meet him in Blaine," Barron added. "Mark went out of his way to introduce himself and came off as very passionate about continuing to make the league stronger."
The team has seen some good offensive punch from leading scorer Riley Hummitsch (eight points), Paul Boutoussov (seven), and forward Connor Reed and Evan Nyhus (six apiece). What's more notable, however, is the fact that 13 of 16 players had a point in the five games in Blaine.
"It's too early to say that there are any top performers that are standing out. The team's success has come from playing as one unit," said Barron. "The team has many great players that do a great job in their particular roles and, over the course of the season, they will showcase their abilities and prove they are ready for the next step into junior or college hockey."
Ducks alum Troy Loggins (18 points in 18 games in 2012-13) was one of the leading scorers for the Wenatchee Wild in the North American Hockey League in the early going. He had five points in seven games for the Wild as of Oct. 11.