Jr. Titans focused in the classroom and on the ice
October 10, 2013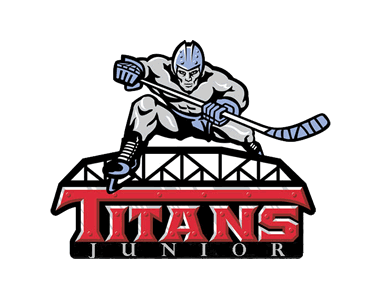 By Tim Morris, The Independent
Thanks to their reputation, the New Jersey Junior Titans 18U ice hockey team is one of just 16 programs from around the country participating in the North American Projects Hockey League (NAPHL). The 16 teams are spread out across the country from California to Ohio and New Jersey.
The league runs a series of showcase events that exposes its talented players to college scouts.
"There are 300 scouts there watching, especially college coaches. That's why we do it," Junior Titans head coach Randy Walker said.
Walker pointed out that the Titans are in the league because they have a respected program.
"To be part of the showcase, you have to be trusted to be competitive," he said.
The Junior Titans, who now call Middletown Ice World their home rink, are certainly that, with league championships, tournament titles and USA Hockey Nationals medals to prove it.
Just as important as their play on the ice is what the Titans do in the classroom. It matters just as much, if not more. Coaches make sure their players are focused on their studies for a good reason.
"Colleges look at a player's profile and see who can get in their school," Walker said. "College coaches can't get you in for scoring 50 goals."
One of the reasons that the Junior Titans' players have gotten the attention of colleges is because they're good students, according to Walker.
"They're attracting attention because of good grades," he said. On the ice, the Junior Titans try to exploit their two strengths.
"Our team has a lot of speed, and our defense is very solid," Walker said. "We're built from the net out."
Because the Titans have trusted goalies and defenders, they "can take chances," and use their speed to get odd-man rushes and scoring chances.