Ice 18U goalie Munroe inks NAHL tender
March 14, 2013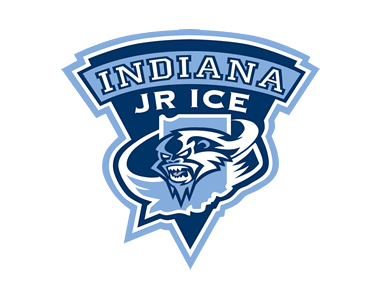 The Indiana Jr. Ice of the North American Prospects Hockey League (NAPHL) are pleased to announced that 18U goaltender Chase Munroe has signed an NAHL tender with the Wichita Falls Wildcats. Wichita Falls plays in the NAHL's South Division.
Munroe, 18, is the fifth player from the Ice 18U team to sign an NAHL tender this season, joining teammates Evan Okeley (Wichita Falls), Razmuz Waxin-Engback (Odessa), Joseph Chitwood (Brookings) and Andrew Doyon (Aberdeen).
The native of Naperville, Illinois, has experienced quite the run in the past two seasons in the NAPHL, which has including backstopping his teams to back-to-back NAPHL Championship titles.
This past season, Munroe (6'3/215) led the Indiana Jr. Ice 18U team to the NAPHL 18U Championship where he played in three games during the NAPHL playoffs including the Championship game, where he made 27 saves in a 4-1 Championship Game win over the Lansing Capitals. During the regular season, Munroe posted a 9-1 record with a 2.15 goals against average and a 92.2% save percentage.
During the 2011-12 NAPHL season Munroe led the Jr. Ice 16U squad to the NAPHL Champioship, where he again started, played and posted a shutout in the Championship game. For his efforts during the 2011-12 season, Munroe was selected as the goaltender on the All-NAPHL 3rd team.
Munroe's tender signing is also significant because he is the first goalie tendered this season from the NAPHL by an NAHL team.
See the complete NAPHL to NAHL 2012-13 tender list here
A tender is a contract, of sorts, a player signs announcing his intentions to play for that particular NAHL team and that NAHL team only. Once a player signs a tender with an NAHL team, his playing rights belong to that team within the NAHL and he may not be recruited by any other NAHL team. Each team is granted ten (10) tenders, which include two (2) tenders exclusively used on players from the NAPHL - plus or minus any trades - which become active on Nov. 1. Tendered players are not eligible for the NAHL draft, which will be held on June 4, 2013.