USA Hockey announces officials for NAPHL Championships
February 4, 2013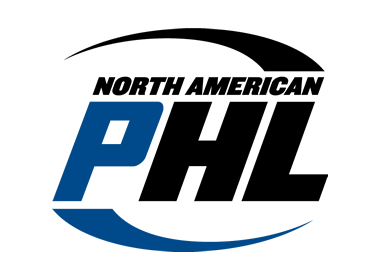 The USA Hockey Officiating Program has selected the officials who will participate at the 2013 NAPHL Championship Series in Troy, MI on February 15-18. During each regular-season event, each official received supervision and evaluation from USA Hockey Officiating Evaluators and the playoff roster is compiled with the officials who received the highest grades during the season.
"The goal for the weekend is to have the officials be the best team on the ice for all 74 games. We're very confident our roster will deliver a solid product," reports BJ Ringrose (USA Hockey Coordinator of Officiating Education). "The USA Hockey Officiating Program is thankful to the NAPHL for the opportunity to give officials the chance to take the next step toward their goals as they gain experience working top-level Midget hockey."
The competition to reach the finals will extend to the men in stripes as well. The officials will receive further supervision during the playoff event and selections for the final games will be based on overall performance during the weekend.
The 2012-13 Playoff Officials are:
Alex Aiken (Cody, WY)
Donald Beard (Wheaton, IL)
Patrick Breen (West Seneca, NY)
Elliot Bucholz (Woodbury, MN)
Patrick Callahan (Florissant, MO)
Jacob Davis (Wyandotte, MI)
Armand DeForest (Phoenix, AZ)
Shane Dillon (Suamico, WI)
Anthony Goldner (Acton, CA)
Jack Grebe (Clinton Township, MI)
Jeff Greenstein (Potomac, MD)
Jamie Halverson (Prior Lake, MN)
Jon Hayes (Atco, NJ)
Andrew Hempel (Clinton Township, MI)
Frank Hempel (Clinton Township, MI)
Tyler Hyatt (Spokane, WA)
Richard Kuerston (Atlanta, GA)
Michael LaFrance (St. Clair Shores, MI)
Michael Magee (Sewell, NJ)
Hartley McLeod (Fort Wayne, IN)
Zachary Mielke (Flower Mound, TX)
Andrew Mortenson (Chatham, NJ)
Martin Shaffer (Big Rapids, MI)
Daniel Spore (Richland, WA)
Ross VanZeeland (Neenah, WI)
Justin Yott (Colorado Springs, CO)