Seven 16U teams have Friday's to remember in Dallas
December 31, 2011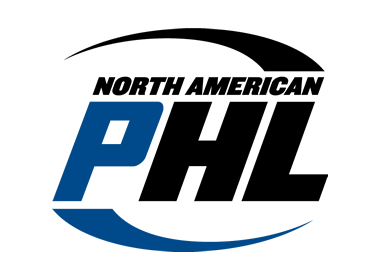 18U Division: Sean Kalbak scored twice and Jackson Germaine made 33 saves as California beat Dallas, 4-2. Mason Jobst tied the game with :37 seconds remaining and then Indiana defeated Detroit in the shootout by a score of 4-3. Braden Cooper and Lucas Lomax scored in the 3rd period as the Firebirds came from behind to top Carolina, 3-2. Nick Light made 40 saves and Trevor Benaglio had three points as West Michigan defeated New Jersey, 3-1. In a match-up of two of the top teams in the 18U division, Lansing edged Orange County 4-3 thanks to two goals from Conor Durgan. Bob Tritschler had two goals and two assists as 1st place Pittsburgh won again defeating Pursuit of Excellence, 8-1. Wenatchee stayed perfect in Dallas with a 3-2 win over San Jose thanks to the game-winning goal in the 3rd period from Brad LeLievre. Jake Townsend had a goal and two assists as 3rd place Pikes Peak kept pace in the 18U division with a 4-1 win over Texas. Tommy Daniels scored four goals as St. Louis picked up their first win in the event defeating Dallas, 6-3. Matt Goedeke made 48 saves and Carter Purdy had a goal and assist as Omaha beat Carolina, 4-2.
16U Division: 1st place San Jose stayed that way with two wins on Friday, 5-1 over Lansing and 4-1 over St. Louis. Geoffrey Grimm had 34 saves in the win over St. Louis. Orange County, who sits in 2nd place at 10-2-1 overall, also won twice on Friday by defeating West Michigan 4-2 and Phoenix 9-0. Cody Page had four points in the win over Phoenix. The Indiana Jr. Ice kept pace in 3rd place with two more wins, by topping California 7-3 and West Michigan 3-2. Drew Doyon had four points in the first game for Indiana. New Jersey moved their record to 10-3-0 and into 4th place with two wins over St. Louis and Omaha on Friday. Nicholas Minerva scored twice in the win over Omaha. The Pittsburgh Viper Stars are tied with New Jersey in the standings thanks to two wins over Phoenix (7-4) and Pikes Peak (4-0). Alex Androkites stopped all 26 shots to post the shutout in the second game. Las Vegas remained in the all important top 8 with two more wins, 9-5 over Pursuit of Excellence and 8-1 over Lansing. Kenny Hausinger had an amazing 11 points in the two wins for the Storm. Carolina rounded out the list of teams that were 2-0 on Friday as they beat Texas 4-3 in a shootout and OZ Fitness 9-2. Defenseman Cameron Conover had four points in the win over OZ Fitness.
14U Division: Jacob Hamacher scored twice as California edged West Michigan, 4-3 negating a three point game from the Hounds Aaron Sayles. Graham Gausnell made 20 saves and Connor Krause scored the game-winning goal as St. Louis edged San Jose, 3-2. Henry Crone had a goal and assist and Christoph Jobin had Dallas' fourth shutout of the event as Dallas beat Texas, 6-0. Matias Hermanson had 48 saves in the loss.