18U's take center stage on Day 2 in Dallas
December 30, 2011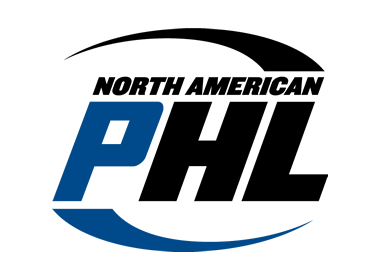 18U Division: It was a big day for several teams in the 18U division as each team played two games during the day. The top four teams in the standings… Pittsburgh, Lansing, Pikes Peak and Orange County all won both their games to begin to distance themselves from the pack. Other big movers were Phoenix and Wenatchee who not only won both their games, but are now firmly in the all important top 8 in the 18U standings. California and West Michigan also had productive days, taking three of a possible four points in their games. The 1st place Viper Stars got a 5-4 win over Detroit and a 9-4 win over Dallas 18U to keep their lead at one point over Lansing, who won their games 9-0 over Omaha and 5-3 over Detroit. Pikes Peak beat Pursuit of Excellence 6-2 and Carolina, 5-3. Orange County moved into 4th place with a 4-3 shootout win over West Michigan and 7-2 win over St. Louis. Phoenix has taken 5 of 6 points this weekend which included two wins over San Jose and Omaha on Thursday. Wenatchee is now 3-0 at this event in Dallas and firing on all cylinders after two more wins yesterday over St. Louis and Pursuit of Excellence. Earlier in the day Wenatchee forward Brad LeLievre signed an NAHL tender to play for the Wenatchee Wild in the NAHL next season. West Michigan is improving with a 1-1-1 record in Dallas and California is firmly in 5th place thanks to a 2-0-1 record in Dallas so far.
16U Division: Evan Cline made 49 saves as Lansing topped New Jersey, 3-2. Jon Manlow made 26 saves in Orange County's 7-0 shutout of Pittsburgh. West Michigan edged St. Louis 3-2 thanks to a game-winning goal from Devin Farkas. Brock Martin had three points as Carolina beat Las Vegas 4-3 in a shootout. Omaha keeps quickly climbing the 16U standings with a big 5-2 win over Indiana as Jack Suter and Chris Wilkie had two goals each. Clayton Carr had four points as San Jose stayed in 1st place with a 5-2 win over Phoenix. Brandon Tucker and Emilio Trujillo each had three points as Pikes Peak defeated OZ Fitness, 9-1. Bryce Pate and Austin Wilk each had three points as the California Titans topped the Texas Tornado, 6-2. Nick Ramirez made 27 saves as Detroit edged Pursuit of Excellence in the final game of the day, 2-1.
14U Division: West Michigan scored three goals in the 3rd period including the game winning goal from Trevor Salmen with just :17 seconds left as they picked up their first PHL win of the season with a 5-4 win over the Texas Tornado. The guest Dallas Stars Elite team continued their hot play with their third shutout of the event in a 6-0 win over San Jose as Henry Crone scored twice. TJ Friedman scored twice as the St. Louis Selects beat the California Titans, 6-1. Ellis Burgett made 27 saves in the win.