NAPHL completes event in Pittsburgh
November 23, 2020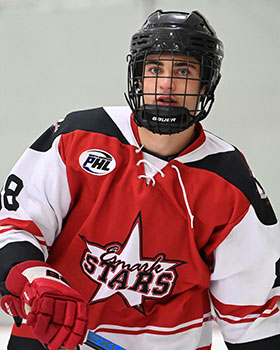 The sixth event of the 2020-21 NAPHL season came to a close on Sunday at the Pittsburgh Ice Arena in Pittsburgh, PA.
It was a great weekend of action, which featured 18U and 16U teams from the Central and East Divisions.
Day 3 Recap
18U Division: The 18U portion of the Pittsburgh event capped off four tilts on Sunday. Meijer and Carshield got things started with a tense affair that went to Meijer by a 2-1 margin. Mason Kelly's two first-period strikes carried Meijer to victory. Tri-State went out with a bang as they knocked off Florida Alliance 7-3, buoyed by an Andrew Stacey hat-trick. Later on, Cleveland stayed hot with a tight 2-1 shootout win over the Skipjacks thanks to Patrick Silhanek's efforts in the breakaway contest. And to close out the event, Esmark handed Philadelphia a 4-1 defeat, notching four unanswered after falling behind early.
16U Division: Just three games brought the 16U event to a close. Tri-State and Meijer played a classic to start the day, a 7-6 OT thriller that saw Patrick Dixon grab the game-winner for the Spartans. Tri-State's Ben Biron also starred in the win, recording four goals and a helper. Carshield took down Florida Alliance in another OT contest, riding Jack Wuertz' heroics to a 4-3 win in that tilt. Finally, Esmark dealt the Skipjacks a resounding 4-0 defeat, notching at least one goal in each period as netminder Blaise Becker recorded a shutout.