Third NAPHL event concludes in St. Louis
October 5, 2020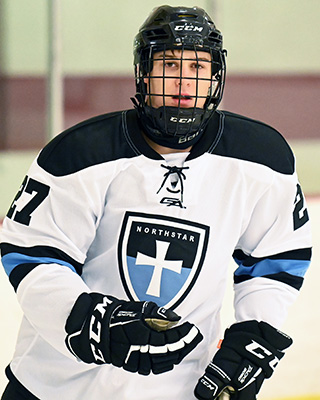 The third NAPHL event of the 2020-21 season came to a close on Sunday, October 4th as the NAPHL Tier 1 Central Conference teams at the 18U, 16U, and 15U levels all played in their final games of the weekend.
Day 3 Recaps
18U Division: The high-scoring 18U offenses closed out the weekend's action with another day full of goals. NorthStar got things started with a 3-1 comeback win over Meijer, followed by an absolute barnburner between St. Louis AAA Blues and Florida Alliance that saw the Blues win 8-4. Esmark and Des Moines played a classic — the Buccaneers tied things up late in the third, but Zachary Stoner found twine in OT to give the Stars a 4-3 win. Finally, Carshield put the weekend to bed with a commanding 4-1 win over Tri-State.
16U Division: The 16U portion of the event in St. Louis concluded with four games on Sunday. Dawson McCann put on a show early, scoring a pair of goals to help carry NorthStar to a 2-0 win over Florida Alliance. Esmark followed up with a 4-2 win over Indy, who staged a late comeback bid that fell just short. Meijer tallied three in the first to fuel a 6-2 win over Des Moines, and to cap off the day, Carshield shut down Tri-State for a 3-0 win thanks to Brady Govero's 16-save shutout.
15U Division: Sunday saw three 15U games to close out the weekend. Meijer kicked things off with a 4-2 win over Indy, thanks to a pair of late Cameron Duffany tallies. Carshield then rode goals from five different skaters and a 21-save effort from Branson Appelman to a 5-1 victory over Esmark. At the end of the day, Des Moines ended with a flourish, easily dumping Tri-State 7-0 with a balanced attack and zero goals allowed by Miller Wiese and Christopher Adams, who both saw time between the pipes.