Important information for NAPHL event in St. Louis, MO
October 1, 2020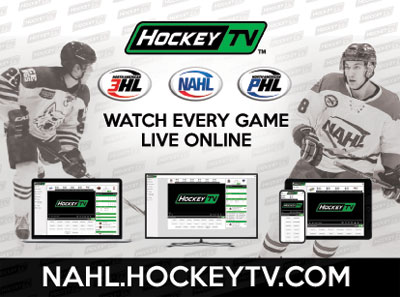 Welcome to the third NAPHL event of the 2020-21 season, which takes place from October 2-4 at the St. Peters Rec Plex in St. Louis, Missouri. We are so happy to be back on the ice and welcome you to the 2020-21 season.
This weekend features the NAPHL Tier 1 Central Conference teams at the 18U, 16U, and 15U levels.
Now in its 12th season, no other USA Hockey youth league does more for its players than the NAPHL. Operated by the full-time staff of the North American Hockey League (NAHL), who make it their mission to outperform others both on and off the ice in promoting its players. The NAPHL has proved over the years that the league is a great stepping-stone for development and training for young hockey players looking to gain experience and knowledge to work their way up to the National level.
If you are attending the event this weekend, there are several reminders and policies that are designed to keep everyone safe and on the ice:
There is no admission fee for this event
Only one (1) spectator per player per game
Masks are very strongly encouraged at all times
Maintain social distancing
Players are to come dressed and may enter 15 minutes prior to game time
Spectators allowed to enter facility only at the posted game time
Merchandise will be on sale at the arena
Concessions will be open limitedly each day at the South Arena ONLY
No lingering and please leave the facility at the end of the game
Wash and sanitize hands
For those who will not be attending, all NAPHL games will be broadcast live on HockeyTV. Note... the NAPHL is part of the ELITE package.
Download the NAHL App to keep up to date with NAPHL scores (iOS - Google Play)