NAPHL enters Day 2 of final regular season event in New Jersey
January 25, 2020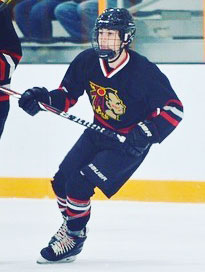 The final regular season event of the 2019-20 NAPHL season got underway in Middletown, New Jersey on Friday with all east teams taking to the ice.
Teams from the NAPHL's East Division in addition to various guest teams will be in action as the NAPHL Dixon Cup Playoffs are just a few weeks away in Detroit, Michigan.
All games this weekend are played at Middletown Ice World, home of the NAHL's New Jersey Titans, who will be in action on Friday and Saturday night against the Johnstown Tomahawks.
All games will be broadcast live on
HockeyTV
Download the NAHL App to keep up to date with NAPHL scores (iOS - Google Play)
18U Division
The 18U action picked up out East on Friday, with eight games on the menu.
In the early games, Connecticut Chiefs opened things up with a narrow 2-1 win over East Coast Spartans thanks to a pair from Nick Bear, New Jersey edged out Philadelphia 5-4 in a wild OT contest, Florida Alliance cruised past Northeast 6-2 and New Hampshire knocked off Philadelphia 3-2.
Later on, Connecticut picked up another win, dropping 95 Giants 2-1, New Jersey bowled over Florida 7-3, East Coast found a way past Northeast 3-2 and IHA Calgary held off Seacoast 4-3.
16U Division
Just three tilts highlighted the 16U hockey on Friday.
Pittsburgh dominated the day with a pair of wins — they rolled past Northeast 8-1 in the first game of the day and won by a nose, 3-2, over 95 Giants in the night matchup.
Sandwiched between those, New Jersey hammered New Hampshire 7-1 as Alexander Such nabbed a hat-trick.