NAPHL event in Blaine concludes on Monday
January 20, 2020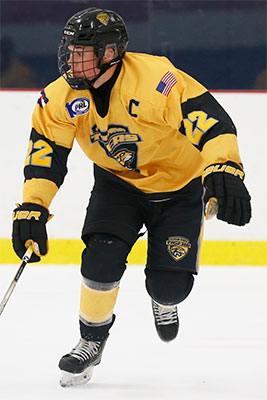 The January NAPHL event in Blaine concluded on Monday with the Elite, Prep and 15U Division teams competing in their final game of the event.
Here is a look at the Day 4 recaps:
18U Elite Division
Monday's action kicked off with four games of 18U play.
Northstar bounced back from Sunday night's loss to top Florida 2-1, Thunder Bay nabbed a 2-1 win over Shattuck St. Mary's, Arizona struck in the third to top Ontario 2-1 and Colorado Springs cruised past Portland 5-2.
Prep
In the Prep division, six games capped off the weekend's event.
Prairie opened things up with a 4-2 win over Pilot Mound, Pacific Ridge rolled over TRC 5-0, St. Mary's knocked off Clearwater Prep 6-2, Valor handled Tri-State 6-3, Tampa EDP held off Fernie's comeback bid for a 4-3 win and Tahoe took down Fountain Valley 3-1 to end the day.
15U
The 15U division closed out its weekend on Monday with five games on the slate.
Florida Alliance opened the action with an 8-3 thumping of Arizona, Carshield held off Thunder Bay 4-2 and Everett outlasted Meijer 3-2.
Later on, Colorado Springs won a 4-3 OT thriller over Esmark, and Sioux Falls shut out Madison 16U 2-0.