Thrilling games highlight final day of NAPHL event in Texas
November 19, 2019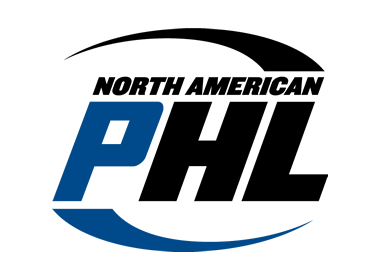 The fifth NAPHL event of the 2019-20 season completed its final day on Monday in North Texas with one final round of games.
All of the NAHL's South Division teams checked in to scout during the event, in addition to several other NAHL and NA3HL teams, including NAHL Central Scouting.
The weather outside was beautiful and the action inside was ever hotter as all four age groups wrapped up play on Monday.
It provided all of the players and teams with one last chance to make an impression.
18U Monday Recaps
The 18U action in Texas closed out with a half-dozen tilts on Monday, including a few tight finishes.
Thunder Bay and Carshield scraped past opponents in the early games, knocking off Shattuck St. Mary's 2-1 and Florida Alliance 2-1 in a shootout, respectively.
Sioux Falls won comfortably over Esmark, 5-2, after falling behind early. Meijer shut out Everett and tallied twice in the first for a 2-0 win and Arizona breezed by Ontario 7-1.
Closing out the day, Colorado Springs dispatched Portland with a 2-1 comeback win.
16U Monday Recaps
In 16U play, another set of six games highlighted Monday's action.
Meijer opened the day with a 3-2 win over Esmark in overtime, followed by Colorado Springs topping West Coast 4-2 and Everett ousting Arizona 3-2 in overtime on Miles Berg's second of the game.
Elsewhere, Seamus Casey's shootout heroics gave Florida a 2-1 win over Sioux Falls, Austin Connors nabbed the lone goal for TRC in a 1-0 OT win over Madison and Gentry cruised to a 10-0 victory over Carshield.
15U Monday Recaps
There were just four games in the 15U division on Monday.
Carshield opened the day with a 3-1 win over Esmark thanks to a pair from Nicholas Jones, followed by Florida Alliance winning a wild one 6-4 over Meijer despite seeing their initial three-goal lead evaporate in the final 40 minutes.
Ending the day's action, Everett and Thunder Bay flexed their muscles, rolling past Colorado Springs 6-0 and Arizona 3-0, respectively.
14U Monday Recaps
Just two contests capped off the 14U action in Texas on Monday.
Meijer's Vincent Hart posted a hat-trick to lead his team to a 6-3 win over Colorado Springs, while Dallas Stars Elite featured no shortage of offense as Mason Meltzer, Jackson Foddrill and Cameron McEwan each netted twice en route to an 11-1 victory over Arizona.