14U teams take center stage on Day 1 of Texas Showcase
November 16, 2019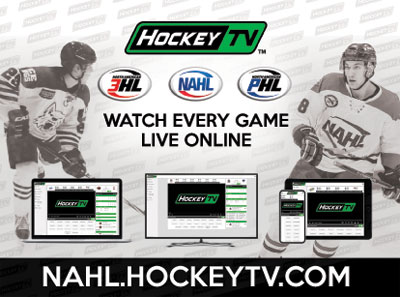 The NAPHL Texas Showcase kicked off with 14U action on Friday, as games ranged from nine-goal blowouts to tense, high-scoring thrillers.
On Saturday, the NAPHL's 18U, 16U, and 15U Tier 1 High Performance and Elite Divisions will take to the ice in addition to Day 2 for the NAPHL's 14U Division in both the Tier 1 and Showcase Divisions.
All games this weekend will be played at one of three Children's Health StarCenter's in North Texas located in Frisco, McKinney, and Plano.
There will be no admission charge for the event in North Texas. All games will be broadcast live on
HockeyTV
Download the
NAHL App
to keep up to date with NAPHL score
s
(
iOS
-
Google Play
)
Day 1 14U Recaps
Chicago Blues got things started with a 6-5 SO win over Dallas Stars Elite, Dallas Penguins edged the Chicago Hawks in OT, West Dundee shut down McKinney 9-0, Atlanta topped Geneva 4-3 in a shootout, Chicago Bruins took down Texas Tigers 5-1, Littleton knocked off Nashville 4-2, Arizona Bobcats fell to St. Peters Spirit in a 7-0 affair and Highland Park blitzed South Florida for an 8-2 win to round out the earlier games.
The afternoon slate began with Affton outlasting Chicago Bulldogs 4-3, Orland Park stifling Ontario 7-0, Vegas dropping a game to Chicago Jets 5-1, Geneva holding off Northwest for a 3-1 win and Chicago Hawks slamming Dallas Stars Elite 13U for a 6-0 win.
From there, West Dundee beat Dallas Penguins 4-1, Littleton eclipsed Texas Tigers 4-0, Chicago Blues dealt St. Peters a 5-0 loss, Highland Park trounced Atlanta 7-1, Romeoville put up nine to beat Nashville, Chicago Bulldogs shut out McKinney A 6-0 and Orland Park pumped Arizona 9-0.
Capping off the day of play, South Florida recorded a 5-2 win over the Chicago Bruins, Affton put up a 5-0 victory over Ontario, Chicago Jets defeated McKinney 6-2 and Northwest found a way past Vegas for a 4-1 win.