NAPHL event in Danbury concludes on Sunday
November 10, 2019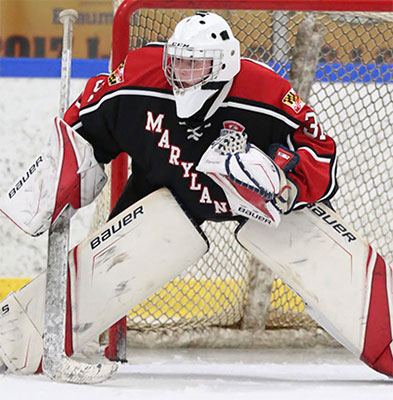 The fourth NAPHL event of the 2019-20 season came to a close on Sunday as the eight East Division 18U teams each played in their final game of the event.
It was a particularly good event for Team Maryland and the Philadelphia Little Flyers, who both went undefeated in their four games.
Watch: Sunday's game highlights
Florida Alliance 9 vs. 95 Giants 1 – Three different players scored two goals and Jack Cohen had four points as Florida Alliance picked up a 9-1 win on the final day of the NAPHL Showcase in Danbury. Mate Imre and Spencer Rubin scored in the 1st period for the Alliance. Nick Humaran, Andrew Diaz, Jared Parks, and another from Rubin. Parks and Imre scored their second goals of the game in the 3rd period and Cohen added the other. Ryan O'Donnell had the lone goal for the 95 Giants. Joseph Garrison made 10 saves and Blake Valli made 4 saves in the win. Mason Matthews made 18 saves ad Liam Sullivan made 9 saves in the loss.
Seacoast Spartans 4 vs. IHA Florida 2 – The Seacoast Spartans jumped out to a 3-0 lead in the 1st period and went onto a 4-2 win on Sunday. Noah Staten scored twice for the Spartans and Ryan Mackey and Tyler Toohey also had goals for Seacoast. Goals for IHA Florida came from Samuel Romney and Cody Thorne. Ethan Kavanagh made 11 saves in the win, while Alexander Smedley played well in the loss, making 52 saves.
Philadelphia Little Flyers 5 vs. Northeast Generals 0 – Liam Gross stopped all 16 shots that came his way for his first NAPHL shutout of the season as the Little Flyers completed a perfect 4-0 run in Danbury thanks to a 5-0 win on Sunday. The Little Flyers got out to a 3-0 lead in the 1st period with goals from Patrick O'Connell, Byron Hartley, and Chris Blango. Koby Howat then added a pair of goals in the 2nd and 3rd period to complete the scoring. Northeast Generals goalie Jake Essensa made 16 saves in the loss.
Team Maryland 2 vs. New Jersey Jr. Titans 1 – Team Maryland goalie Daniel Crowe made 25 saves to lead his team to a 2-1 win over New Jersey as they finished with a perfect 4-0 record in Danbury. After a scoreless 1st period, the Titans got on the board first with a goal from Cole Jungwirth. Team Maryland answered back four minutes later on a goal from Avvi Tanasiyenko. Early in the 3rd period, Joseph Takacs scored the eventual game-winner. New Jersey goalie Jackson Cole made 25 saves in the loss.