NAPHL announces schedule for remainder of 2018-19 season
September 11, 2018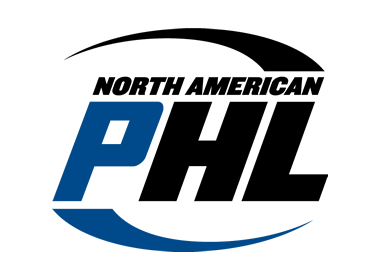 The North American Prospects Hockey League (NAPHL) is pleased to announce the remainder of the game schedule for the 2018-19 NAPHL regular season.
The remaining regular season events will be held at the Schwan Super Rink in Blaine, Minnesota, the Dr Pepper StarCenters in Frisco/McKinney/Plano, Texas, the Troy Sports Center in Troy, Michigan, and the Onyx Ice Arena in Rochester, Michigan. The season will conclude all teams playing in the NAPHL Dixon Cup Championship.
2018-19 NAPHL Schedule of Events
September 20-23, 2018 – Super Rink/Fogerty Arena– Blaine, Minnesota
October 19-22, 2018 – Super Rink – Blaine, Minnesota
November 9-12, 2018 – Dr Pepper StarCenters – Frisco/McKinney/Plano, Texas
November 30 - December 3, 2018 – Super Rink – Blaine, Minnesota
January 18-21, 2019 – Troy Sports Center/Onyx Ice Arena – Detroit, Michigan (15U Championship)
February 15-18, 2019 – Troy Sports Center – Troy, Michigan (18U and 16U Championship)
"We are excited to get the season started next week in Blaine and see the crop of new players that will be playing in the NAPHL this season. NAHL Central Scouting will be in full force at all the events, so that should provide additional exposure for all of the NAPHL players looking to make an impression," said NAPHL Director Tony Zasowski.
The NAPHL has established itself as one of the premier grounds for development and exposure, and is a great stepping-stone for development and training for young hockey players looking to gain experience and knowledge to work their way up to the National level. The success of teams on the National stage, as well as, the success of NAPHL players at the next levels of hockey, is further proof that the NAPHL is redefining exposure and has elevated itself as the leader in development and opportunity.
The NAPHL has enjoyed a record-breaking amount of advancement in recent seasons, which is highlighted by a large amount of advancement of players to the North American Hockey League (NAHL). No other USA Hockey Midget Tier I league has had more players play in the NAHL over the course of the last two seasons than the NAPHL. 48 players from the NAPHL were tendered to play in the NAHL for the upcoming 2018-19 season. The NAPHL saw over 90 alumni play in the NAHL during the 2017-18 season. In addition, four NAPHL alumni were selected in the 2018 NHL Draft and a total of 27 NAPHL alumni have been selected in the last six NHL Drafts.