NAPHL'er Dzhaniyev added to US team roster
August 2, 2018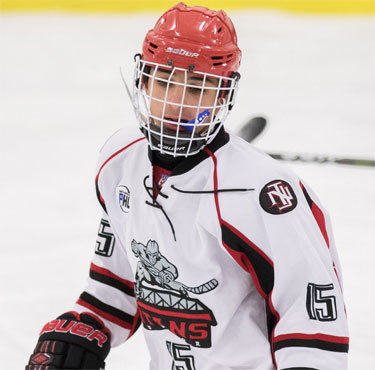 Forward Daniyal Dzhaniyev (Brooklyn, New York) has been added to the roster of the U.S. National Under-17 Team for the 2018-19 season, it was announced today by USA Hockey's National Team Development Program.
Dzhaniyev spent the majority of last season with the New Jersey Jr. Titans 15U team of the of the North American Prospects League (NAPHL), an affiliate league of the North American Hockey League, where he totaled 41 points in 27 games. In NAPHL play, he recorded 20 points in nine regular season games and 10 points in four playoff games.
Dzhaniyev was also selected as an All-NAPHL 15U 1st team selection during the 2017-18 season.
The 2020-21 Penn State University commit most recently participated in USA Hockey's Boys Select 16 Player Development Camp, and will compete at the 2018 Five Nations Tournament in Piestany, Slovakia as part of the 2018 U.S. Under-17 Men's Select Team.
"We are thrilled to add Daniyal to our Under-17 Team," said Scott Monaghan, senior director of operations of the NTDP. "Daniyal is a dynamic player who we know will have a positive impact on our team this season."