July 4, 2018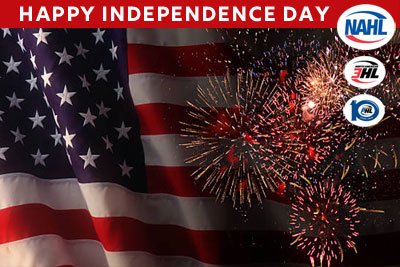 On behalf of all the teams in the NAHL, NA3HL and NAPHL we say Happy Birthday and Happy Independence Day, America.
We hope you have a safe and enjoyable holiday weekend. Just over two months until hockey season!
Remember, part of the NAHL, NA3HL, and NAPHL is the word... AMERICAN!
We hold these truths to be self-evident, that all men are created equal, that they are endowed by their Creator with certain unalienable Rights, that among these are Life, Liberty and the pursuit of Happiness.