Final NAPHL regular season event begins in Blaine
January 27, 2018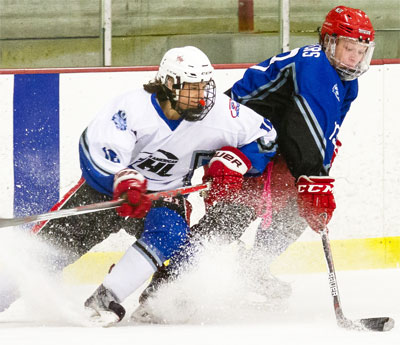 It is a mad dash for the playoffs, as all of the NAPHL 18U and 16U teams converge on the Schwan Super Rink in Blaine, Minnesota, for the final NAPHL event of the 2017-18 regular season.
Friday's action is highlighted by each team playing in one game during the morning and early afternoon, which is then followed by the 2017-18 NAPHL 16U and 18U All-Star Games, which will be played on Rink 1 at 6pm and 8pm respectively.
In the 18U Division on Day 1, several key match-ups loom as Tampa taks on Sioux Falls, Rocky Mountain faces Meijer and Madison plays CarShield.
In the 16U Division on Day 1, important playoff points are on the line as CarShield faces Thunder Bay, New Jersey takes on Esmark and Everett faces Washington.
As a reminder, the top 8 teams in the standings in both the 18U and 16U divisions at the end of this weekend will qualify for the NAPHL Gold Division Dixon Cup Championship in February. The remainder of the teams will play in the Silver (Consolation) Division Championship. Here were the tie-breaking policies as detailed in the NAPHL rules and regulations.
At the conclusion of the NAPHL regular season, Clubs that have an equal amount of points shall have their final position in the NAPHL standings determined by applying the following tie breaking procedures:
A. Most wins during the regular season.
B. Results of head to head competition.
C. Goal differential in head to head competition.
D. Total goal differential during the entire season.
E. Total goals scored during the entire season
F. Coin flip.
All games this weekend from the Schwan Super Rink will be broadcast live on HockeyTV.
Make sure to follow us on social media to get updated scores and behind the scenes access!