NAPHL announces 2018-19 season structure and application
January 8, 2018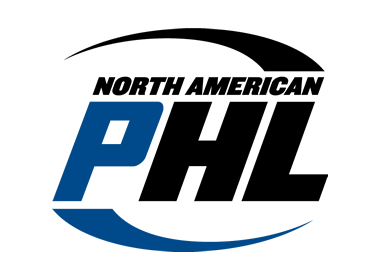 The North American Prospects Hockey League (NAPHL) has announced the season structure and application for new members for the 2018-19 season, which will be the NAPHL's 10th anniversary season.
Founded in 2009, the NAPHL is the premier training ground for development, exposure, and opportunity. The success of teams on the National stage, as well as the success of NAPHL alumni at the next levels of hockey, is further proof that the NAPHL is redefining exposure and has become the marquee place to play for elite level players, ages 15-18.
The NAPHL, is currently in the middle of its 9th season in 2017-18, composed of 50 Midget Major (18U) and Midget Minor (16U and 15U) teams from across North America that compete at the USA Hockey Tier I level.
The NAPHL has enjoyed a record-breaking amount of advancement in recent seasons, which is highlighted by a large amount of advancement of players to the North American Hockey League (NAHL). No other USA Hockey Midget Tier I league has had more players play in the NAHL over the course of the last two seasons than the NAPHL. During the current 2017-18 season, over 80 alumni are now playing in the NAHL, with 40 more in the USHL, 35 in CHL, and 60 playing at the NCAA Division I level. In addition, 10 players with NAPHL ties were selected in the 2017 NAHL Draft.
For the 2018-19 season, the NAPHL will field 18U, 16U, and 15U divisions. In addition, the NAPHL will also be reintroducing the 14U Division. The 14U division will play in two events, exposing the players to the NAPHL schedule, events and scouting presence. All 18U and 16U teams will play in six events starting with the NAHL showcase in September and run through February. The 15U Division will play in four events. All NAPHL divisions will also compete for a Dixon Cup Playoff Championship.
A final event schedule with dates and locations by division is expected to be announced by March 1, 2018.
In and effort to continually strive to make the NAPHL the best Tier I league in the country, the NAHL will be accepting applications for the 2018-19 season for new organizations. To download and fill out an application, please click here.
Play in the NAHL
The NAHL, in conjunction with NAHL Central Scouting, has announced its Spring 2018 NAHL Combine schedule for 2002-2005 birth years in Chicago, New Jersey, Southern California, and Minnesota plus the addition of a new combine designed specifically for junior aged players (1998-2002 birth years) in Detroit. For more information on dates and locations visit
www.nahlfp.com