NAHL tryouts important part of Draft process
May 24, 2017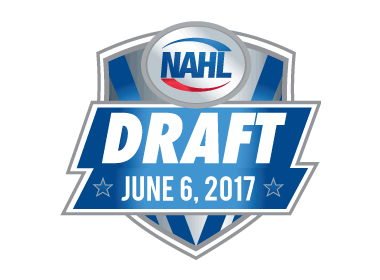 By Craig Peterson, Michigan High School Hockey Hub
As the collective 2016-17 hockey season concludes across North America, several junior teams turn their focus to their respective leagues' drafts. With that comes a flurry of pre-draft camps where coaches and scouts look for the next crop of talent while players across the state look to leave an impression.
Over the May 19-21 weekend, four teams from the NAHL hosted their regional pre-draft camps in various rinks throughout metro Detroit. Eddie Edgar Ice Arena in Livonia, Mich., hosted Amarillo while Johnstown and Odessa were nearby at Novi Ice Arena and Canton's Arctic Edge. Fairbanks was also in the area, hosting its camp at the Taylor Sportsplex. At least eight more teams will follow with their respective camps over the next two weeks, with the NAHL Draft scheduled for June 6th.
Pre-draft camps are an important part of the process for everyone involved. For some scouts, it's their only chance to see the region's talent pool with their own eyes. Conversely, players from the hockey-rich region of Michigan have a platform to showcase their abilities in hopes of moving on to junior hockey.
"For us, we know the camps are a sample size for the players so we look at them very open-minded," said Johnstown head coach Mike Letizia. "Players do have to stand out and find ways to get noticed and realize it is not always about them only. We value players that play a team game and have a true love for the game. While obviously there is a huge emphasis on standing out individually, we want to see players play the right way and do things it takes to win."
For many players, pre-draft camps are an opportunity to make a first impression. While pure talent, play-making ability and hockey IQ is sure to make a player stand out amongst the crowd, Letizia said there's more to it than just skill on the ice.
"Body language and attitude is also something that we keep a close eye on," he said. "You never get a second chance to make a first impression, so don't waste your opportunity. For us, we have found outstanding players every year at our tryout camps. Look no further than Nick Bruce in Novi last year. He made everyone around him better on the ice and had a great attitude. We drafted him a few weeks later and he led our team in scoring, broke the individual-season scoring record for the Tomahawks and committed to RIT. If he had not approached the camp the right way, who knows what may have happened?"
The weekend of camps can be a grind for any player. Multiple games each day for consecutive days can make for a grueling three-day event, so preparing both mentally and physically is important.
"When going into camp it's important to get a great start and I would say that happens before you even walk into the rink," said Aberdeen regional scout Kyle Zagata. "It's tough going to play a game in the spring and summer and expecting to be at mid-season speed in the very first game [of camp]. A lot of kids tend to feel out the competition, and take some time to settle in before they play their best hockey and often by that time it's too late."
For a player to be successful in a tryout environment and really put himself in the best possible position, it's about being consistent from beginning to end of the weekend.
"If you listen to music and stretch before a game in January, listen to music and stretch before a tryout camp game," Zagata said. "If you get to the rink early and take care of your skates and sticks before a regular season game, do that in camp as well. Too many times, good hockey players treat a tryout camp game as "just another spring skate" then wonder why they don't move on. Take ownership of your energy and preparation, and respect the process."
Coaches and scouts go into camps looking to fill out their rosters. No team in hockey has ever been made up of four forward lines of 12 pure goal scorers. Most teams possess the same general makeup and operate within the same roles.
While there are typically one or two scoring lines with goal scorers and playmakers, there are also spots designated for hard-working, grinder-type players that kill penalties. There's heavy defensemen that shut down odd-man rushes and eliminate scoring opportunities. Not everything hinges on how productive a player is or isn't on the score sheet.
"It is important to identify what your strengths as a hockey player are prior to touching the ice for the first session of camp," said Austin assistant coach Keenan Kelly. "In order to stand out to the coaches you must do what you do best. If skating is your biggest strength, use your speed to create lanes and separation from your opponent. If you're a goal scorer, simple enough score goals, go to the dirty areas of the ice. If you're a grinder, you must be relentless in puck pursuit and finish every check. Don't try to do too much and become a player you are not because the truth will come out in the regular season."
A strong showing at one or multiple pre-draft camps could very well get a player selected on draft day. However, being selected isn't the "make or break" measurement of success from the weekend.
Camps are about getting names out there and building a player's portfolio. Some will be selected in the 2017 NAHL Draft on June 6th based off of their performances at pre-draft camps this Spring. Many, however, can still make a lasting impression on scouts and land themselves on watch lists for the coming months.
"Realize that every coach looks for different things in players and focus only on the things you have control over: Your attitude, work ethic and how you respond to adversity," said Kelly.