Shattuck St. Mary's enjoying NAPHL membership
October 31, 2016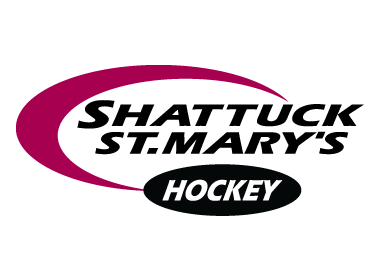 By Jim Smith, USA Junior Hockey Magazine
After playing an independent schedule in recent seasons, the Shattuck-St. Mary's Midget AAA team is experiencing success both on and off the ice in their initial season as a member of the North American Prospects Hockey League (NAPHL) 18U Division.
"A big reason we wanted to join the league was that it gave our kids something to play for," said Shattuck-St. Mary's head coach Pat Cullen. "We were in a league in the past that folded, so the chance to get back into a league where you have a chance to play for a spot in the standings is a huge thing. The other thing that was really big was the exposure it would provide our kids to junior hockey scouts and potentially college scouts."
Currently, Cullen's squad is off to an impressive 7-2 record, and has participated in several showcases.
"The world of hockey has gone to showcases and so it's kind of one-stop shopping, where scouts can come in and see lots of kids in a short amount of time. That exposure we have gotten already has been a huge, huge win for our program," added Cullen, who also serves as Director of Player Development at Shattuck-St. Mary's.
As for the organization of the NAPHL, Cullen has been impressed.
"[The NAPHL] is really well run. Lucas Trombetta (Director, NAPHL) and Mark Frankenfeld (NAHL Commissioner and President) and the whole the NAHL staff and NAPHL staff are very well-organized," said Cullen. "When you get to the events, you know exactly what you need to do."
Additionally, Cullen has been enthralled by the competition within the league.
"The level of competition has been really good. We've been very impressed. Everything about it has been a plus so far," he added.
Playing teams in locations they haven't seen before has also provided some new experiences for his 2016-17 team.
"It is a very good experience for the kids to play in a lot of different venues. We bus everywhere, so they have to learn to prepare themselves for that. The next step for most of our players is junior hockey and that is what junior hockey entails," said Cullen, a former assistant coach at St. Olaf College and a former head coach at Hamline University.