Previewing the NAPHL: Thunder Bay Kings
September 18, 2016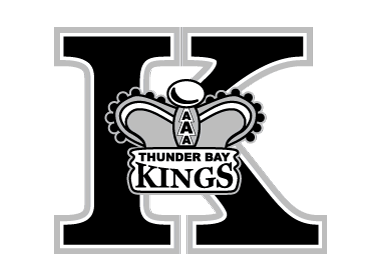 The North American Prospects Hockey League (NAPHL) is pleased to announce a series entitled Previewing the NAPHL. Over the course of the next two weeks, the North American Prospects Hockey League (NAPHL) will preview each of the organizations in the NAPHL for the 2016-17 season. Each day, leading all the way up to the first event of the season at the NAHL Showcase in Blaine, MN, the league will feature a different organization and take a look at their teams.
Thunder Bay Kings
Location: Thunder Bay, Ontario
Member Since: 2015
Teams: 18U, 16U
Coaching Staff: 18U Rob DeGagne, 16U Omar Belisle
Director: Gary Linquist
U18 - COMING INTO YEAR TWO OF PLAY INTO THE NAPHL EXPECT TO HAVE A MORE SOLID LINE UP AND COMPETE IN THE TOP 10 TEAMS AT THE END OF THE YEAR. JACOB BROWN (F) AND RYAN FANTI (G) HIGHLIGHT THE RETURNING PLAYERS WHO WILL HELP LEAD THE TEAM.
U16 - TEAM IS STRONGER FROM TOP TO BOTTOM AND IS EXPECTED TO PUSH THE TOP 10 TEAMS ALL SEASON. THIS GROUP IS MADE UP OF 100% 2001 BIRTH YEAR PLAYERS WHO ARE EXPECTED TO HAVE A GREAT ONTARIO HOCKEY LEAGUE DRAFT IN 2017.
18U notable players
JACOB BROWN , 1999 , FORWARD
RYAN FANTI , 1999, GOAL
QUINTON - LOON STEWARDSON, 2000, FORWARD
16U notable players
CHRISTIAN CICIGOI , 2001 , GOAL
OWEN BELISLE , 2001 , FORWARD
ZACH FORTIN, 2001, DEFENSE
Notable Alumni
ERIC STAAL - MINNESOTA WILD
JORDAN STAAL - CAROLINA HURRICANES
MARC STAAL - NEW YORK RANGERS
ROBERT BORTUZZO - ST LOUIS BLUES
MATT MURRAY - PITTSBURGH PENGUINS
PATRICK SHARP - DALLAS STARS