Previewing the NAPHL: Pursuit of Excellence
September 14, 2016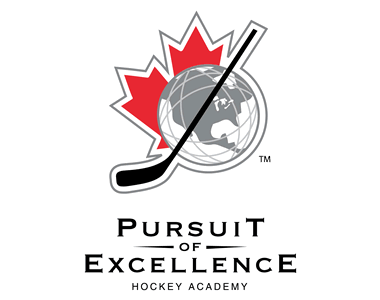 The North American Prospects Hockey League (NAPHL) is pleased to announce a series entitled Previewing the NAPHL. Over the course of the next two weeks, the North American Prospects Hockey League (NAPHL) will preview each of the organizations in the NAPHL for the 2016-17 season. Each day, leading all the way up to the first event of the season at the NAHL Showcase in Blaine, MN, the league will feature a different organization and take a look at their teams.
Pursuit of Excellence
Location: Kelowna, British Columbia
Member Since: 2011
Teams: 18U, 16U
Coaching Staff: 18U Matt Hughes, 16U Jason Beckett
Director: Glen Naka
The Pursuit if Excellence 18U team will be returning 4 players from last years team as the rest have graduated to higher levels. With a strong recruiting class of young players the team will have a good mix of size and speed up front and on the backend. Returning goaltender Jordan Wilde and newcomer Joel Hofer will handle the netminding duties and should be a solid tandem. The 18U team will no doubt be one of the youngest in the league but we are looking forward to the excellent competition the NAPHL provides for our players in terms of development and a professional environment. Our 16U team is looking forward to returning the league as well. With a few returnees and solid recruiting class the team is looking forward to competing against the great competition the league provides. The Pursuit of Excellence is proud to be entering into another season in the NAPHL as it has provided our players with the needed high-end competition to help achieve their goals of moving on in hockey o the highest level possible.
18U notable players
JUANRE NAUDE RW 1999
MAX BULAWKA C 2001
KJELL KJEMUS LW 2001
CHASE SAKIC C 2000
CONNOR HORNING D 2001
JORDAM WILDE G 2000
JOEL HOFER G 2000
16U notable players
NOAH DESOUZA G 2000
DECLAN DOUTHART D 2000
JORDAN WOYTAS C 2000
KAEDEN PATRICK LW 2000
ADAM JOHNSON D 2000
Notable Alumni
JACKSON CALLER, PORTLAND WINTERHAWKS WHL
JAKE HARRISON, WEST KELOWNA WARRIORS BCHL
JARROD HOVDE, PRINCE GEORGE SPRUCE KINGS BCHL
DALLAS COMEAU, GRANDE PRAIRIE STORM AJHL
BRETT PIPER, DAUPHIN KINGS MJHL
KANE STEVENSON, PORTAGE MJHL
TYLER BENSON, VANCOUVER GIANTS WHL
CHAZ REDDEKOPP, VICTORIA ROYALS WHL
RALPH JARRETT, VICTORIA ROYALS WHL
PAYTON LEE, CALGARY HITMEN WHL
CODY PORTER, VANCOUVER GIANTS WHL
JORDAN KAWAGUCHI, CHILLIWACH CHEFS BCHL
MATT KOWALSKI, NANAIMO CLIPPERS BCHL
BRANDON DUHAIME, CHICAGO USHL