Previewing the NAPHL: Northern Cyclones
September 12, 2016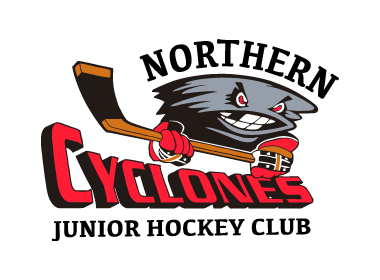 The North American Prospects Hockey League (NAPHL) is pleased to announce a series entitled Previewing the NAPHL. Over the course of the next two weeks, the North American Prospects Hockey League (NAPHL) will preview each of the organizations in the NAPHL for the 2016-17 season. Each day, leading all the way up to the first event of the season at the NAHL Showcase in Blaine, MN, the league will feature a different organization and take a look at their teams.
Northern Cyclones
Location: Hudson, New Hampshire
Member Since: 2016
Teams: 18U, 16U, 15U
Coaching Staff: 18U/16U Frank O'Connor, 15U Jon Lizzotte
Director: Bill Flanagan
On March 30, 2016, the NAPHL announced the addition of the Northern Cyclones. The Cyclones organization, which is located in Hudson, New Hampshire, has a strong tradition and fields a variety of teams at several levels. Besides the 18U and 16U Midget Tier I teams that will compete in the NAPHL, the Cyclones also have two Tier III Junior teams in the Eastern Hockey League (EHL) and youth hockey select teams at the Midget 18U, Midget 16U, Bantam, Peewee, and Squirt and other various levels, as well as, the Lady Cyclones 12U, 16U, and 18U teams. The Cyclones have a long tradition of advancing their youth players to junior and college programs and beyond. The Northern Cyclones are excited to be a part of the NAPHL for the 2016-2017 season. Our U18 team has a good core of returners along with newcomers and players moving up from our U16 team. Our U16 team is a fairly new group, but we were able to bring back three of our top players from last year and move up a few U15 players. We are excited to attend the Blaine Showcase in the next month.
18U notable players
Kyler Head, 1999, Forward
Alex Laplante, 1998, Forward
Josef Glamos, 1999, Forward
Brendan Lahue, 1998, Forward
Jestin Somero, 1998, Forward
Shea Flanagan, 1999, Forward
Terry Ryder, 1998, Defense
Luke Pepin, 1999, Defense
16U notable players
Caleb Price, 2000, Defense
Eric Hurrell, 2001, Defense
Uri Lurie, 2000, Forward
Andrew Clifford, 2000, Forward
Shane Murphy, 2000, Forward
Yannik Leblanc, 2000, Forward
Anthony Morin, 2000, Forward
Notable Alumni
1999
Christian Thomas - Corpus Christi Icerays NAHL (Committed University of Vermont)
Corson Green- Chicago Steel USHL (Committed University of New Hampshire)
1998
Mark Leach- Springfield Jr. Blues NAHL
Tyler Vezina- Northern Cyclones EHL
Alexander Ignatov- Boston Jr. Bruins USPHL
Ingus Matins- Southern Tier Express NA3HL
1997
Kyle Gosselin - Franklin Pierce University (NCAA, D3)
Tucker Angelopoulos- Boston Jr. Rangers EHL
Brady Nelson- Philadelphia Jr. Flyers EHL
Nick Magill-Diaz- Northern Cyclones EHL
Jake Cimarusti- Soo Eagles NOJHL
Drennen Atherton- Northern Cyclones EHL
Cam Stewart- East Coast Wizards EHL
Wiley Schur- Southern Oregon Spartans WSHL
1996
Nick Amato- RIT (NCAA, D1)
Kam Fink - Northern Cyclones EHL
Joe Griffin- Northern Cyclones EHL
Shane Noviello- Northern Cyclones EHL
Cal Erdmann- Aspen Leafs RMJHL
Mark Steele- Boston Jr. Rangers EHL
Robby McClellan- Estevan Bruins SJHL
Marc Ferullo- LA Fighting Spirit NA3HL
Nick Hudson- LA Fighting Spirit NA3HL
Jordan Boehlke- New York Bobcats EHL
Jimmy Poreda- CT Jr. Rangers USPHL
1995
Alec Lefave- Plymouth State University (NCAA, D3)
Nick Lefave- Plymouth State University (NCAA, D3)
Shawn Moody- Cincinnati Thunder NA3HL
Drew Carriere- Southern Oregon Spartans WSHL
Marc Anderson- Cincinnati Thunder NA3HL
Edward Ziegenfuss- Philadelphia Jr. Flyers EHL
Cam Komrofske- Pikes Peak Miners RMJHL