Previewing the NAPHL: Meijer AAA
September 10, 2016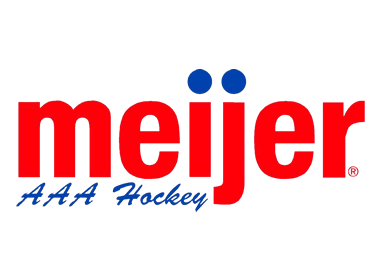 The North American Prospects Hockey League (NAPHL) is pleased to announce a series entitled Previewing the NAPHL. Over the course of the next two weeks, the North American Prospects Hockey League (NAPHL) will preview each of the organizations in the NAPHL for the 2016-17 season. Each day, leading all the way up to the first event of the season at the NAHL Showcase in Blaine, MN, the league will feature a different organization and take a look at their teams.
Meijer AAA
Location: East Lansing, Michigan
Member Since: 2009
Teams: 18U, 16U, 15U
Coaching Staff: 18U Brian Sherry, 16U Ryan Kosecki, 15U Jeff Thiessen
Director: Tom Berry
The Meijer AAA 18U team is returning four members from last seasons roster. They will be looking for them to lead this team and create the Meijer Culture. We have added a number of high end players that should help us increase our offensive production. We think that we have great depth this season along with being very strong in the pipes. After losing in a shootout in our the NAPHL 18U Championship Game to Madison, this team is fired up to try and get back to that championship game. The 16U team with New coaching staff and one returning player in Rayce Jacobs looks to rebuild.
18U returning players
Grant Ledford , 1998, Forward
Tyrone Bronte, 1999, Forward
Andy Walker, 1998, Forward
Ryan Lawrence, 1998, Forward
16U returning players
Ryan Jacobs
Notable Alumni
Ronnie Hein: Ohio State
Adam Goodsir: Tri-City USHL, Denver NCAA
Micheal Rounds: Des Moines USHL: Ohio State NCAA
Cameron Clarke: Ferris State U.