Previewing the NAPHL: Madison Capitols
September 9, 2016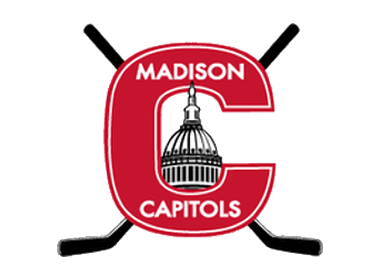 The North American Prospects Hockey League (NAPHL) is pleased to announce a series entitled Previewing the NAPHL. Over the course of the next two weeks, the North American Prospects Hockey League (NAPHL) will preview each of the organizations in the NAPHL for the 2016-17 season. Each day, leading all the way up to the first event of the season at the NAHL Showcase in Blaine, MN, the league will feature a different organization and take a look at their teams.
Madison Capitols
Location: Madison, Wisconsin
Member Since: 2013
Teams: 18U, 16U
Coaching Staff: 18U Adam Kostichka, 16U Mike Swanson
Director: Garrett Suter
The Madison Capitols 16U team, coached by Mike Swanson, will be a young team with a high compete level. They will be led by returning forwards Parker Storck, Jack Michels, and Jake Osiecki. This young team will be a team that should be able to complete with all teams from the league.
For our 18U team, the defending NAPHL Champions, we have a new Head Coach, Adam Kostichka. He replaces Garrett Suter who was named the Head Coach and GM for the Madison Capitols USHL team. This year we are lead by returning players Anthony Callin, Konur Peterson, Jacob Hanthorn, Kaeden Meuer, Micheal Butcher, and Lance Breitnauer. We worked really hard to put together a strong roster, and expectations are high for this group. It is our goal to follow up last years finish and content for the league championship.
18U players to watch
Vincent Weis - 99 - Defenseman
Brandon Suter - 99 - Defenseman
Michael Butcher - 98 Defenseman
Anthony Callin - 98 - Forward
Konur Peterson - 98 - Forward
Kobe Keller - 98 Forward
Aaron Swanson - 99 - Forward
Tom Barendregt - 98 - Goalie
16U players to watch
Jake Osiecki, 2000, Center
Parker Storck, 2000, Wing
Jack Michels, 2000, Center
Leo Bacallao, 2001, Wing
Bo Bergenthal, 2001, Defense
Reid Pabich, 2001, Wing
Notable Alumni
Ryan Suter-US Development Team College & Pro Currently with the MN Wild
Phil Kessel-Pro Curretly with Pittsburg Penguins
Luke McElhenie-USHL Capitols & UMass Player this Fall
Mick Messner-USHL Capitols & UW Madison Badger Commit
& many others