Previewing the NAPHL: HC Dallas
September 8, 2016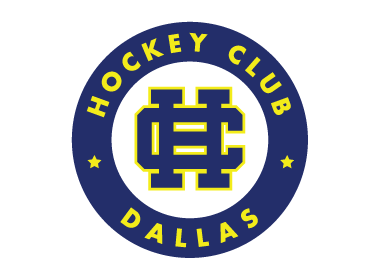 The North American Prospects Hockey League (NAPHL) is pleased to announce a series entitled Previewing the NAPHL. Over the course of the next two weeks, the North American Prospects Hockey League (NAPHL) will preview each of the organizations in the NAPHL for the 2016-17 season. Each day, leading all the way up to the first event of the season at the NAHL Showcase in Blaine, MN, the league will feature a different organization and take a look at their teams.
HC Dallas
Location: Dallas, Texas
Member Since: 2009 (Became HC Dallas in 2013)
Teams: 18U, 16U
Coaching Staff: Tom Train 18U, Jon Klemm 16U
Director: Steve Lamere
The HC Dallas 18U team has high expectations this upcoming season with the returning players and with the new additions. Former NAHL player Tom Train is the new head coach after Tony Curtale took the head coaching job in Wichita Falls. The 16U team has only two returning players for the 2016-17 season. Head coach Jon Klemm, who coached the 18U team last season, is looking forward to leading his team to another great season of hockey in the NAPHL.
Notable 18U players
Landon Michniak, 1998, RW
Connor Hunt, 1998, C
Brian Romero, 1998, RW
Dawson Plott, 1999, D
Jake Ange, 1999, G
Braxton Killgore, 1999, RW
George Mcbey, 1998, G
Notable 16U players
Hunter Adams, 2000, G
Nicholas Barker, 2000, F
Joseph Demers, 2000, F
Scott Joy, 2000, F
Joey McIntyre, 2000, F
Rafael Praysner, 2000, F
Henry Rooney, 2000, F
Darien Sciarrino, 2000, F
Notable Alumni
Peter Hatton, Philadelphia Little Flyers EHL
Michael Skelly, Lone Star Brahmas NAHL / Holy Cross NCAA DIV I
Michael Piehler, Austin Bruins
Louie Helsen, Odessa Jackalopes NAHL
Austen Halpin, Northeast Generals NAHL
Jace Foskey, Tri-City Storm USHL