Previewing the NAPHL: Everett Jr. Silvertips
September 7, 2016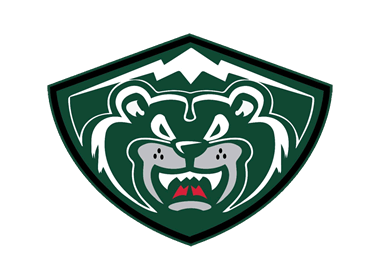 The North American Prospects Hockey League (NAPHL) is pleased to announce a series entitled Previewing the NAPHL. Over the course of the next two weeks, the North American Prospects Hockey League (NAPHL) will preview each of the organizations in the NAPHL for the 2016-17 season. Each day, leading all the way up to the first event of the season at the NAHL Showcase in Blaine, MN, the league will feature a different organization and take a look at their teams.
Everett Jr. Silvertips
Location: Everett, Washington
Member Since: 2014
Teams: 16U
Coaching Staff: Turner Stevenson
The Everett Jr. Silvertips prepare for their third season in the NAPHL, fully embracing the mannerism of confidence. It begins at the top. Turner Stevenson, a Stanley Cup champion forward and former 13-year veteran of the National Hockey League with Montreal, Philadelphia, and New Jersey, assumed the helm as new head coach and promptly delivered one of the richest recruiting classes in the program's tenure. Stevenson's longtime ties to the Pacific Northwest project familiarity and comfort for his returning players and new Junior Silvertips, expected to make a significant impact. Everett native Hunter Campbell, a third round WHL Bantam Draft selection of the Calgary Hitmen, posted five points in four playoff games last season with the Los Angeles Jr. Kings. Buckley resident Dawson Butt, whose father Jamie forged four seasons in the WHL, was signed by the big Silvertip club in May and led Stevenson's Sno-King Under-16 program last season with 76 points (43g-33a) in 60 games adding a +45 rating. Portland native and newcomer Sammy Willman, whose overtime goal clinched a national championship for the Jr. Winterhawks Tier II 14U club two seasons ago, is expected to bring a familiar offensive presence.
Notable 16U players
Hunter Campbell, 01 Forward
Dawson Butt, 00 Center
Sammy Willman, 00 Forward
Devin Chapman, 01 Goalie
Dawson Tritt, 00 Forward
Gabe Kwiatkowski, 00 Defense
Notable Alumni
Sean Mallonee, WHL Everett Silvertips
Wyatte Wiley, WHL Everett Silvertips