Previewing the NAPHL: Esmark Stars
September 6, 2016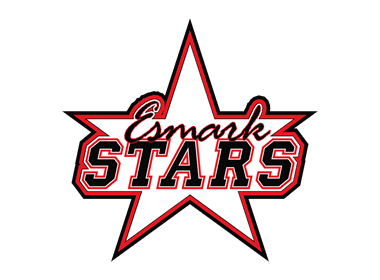 The North American Prospects Hockey League (NAPHL) is pleased to announce a series entitled Previewing the NAPHL. Over the course of the next two weeks, the North American Prospects Hockey League (NAPHL) will preview each of the organizations in the NAPHL for the 2016-17 season. Each day, leading all the way up to the first event of the season at the NAHL Showcase in Blaine, MN, the league will feature a different organization and take a look at their teams.
Esmark Stars
Pittsburgh, Pennsylvania
Member since 2010-11
2016-17 teams: 18U, 16U, 15U
Coaches: Dave Kosick 18U, Yuri Krivokhija 16U, Derik Gaworski 15U
Director: Dave Kosick
The U18 Esmark Stars and veteran head coach Dave Kosick are looking forward to the 2016-17 season and another exciting season in NAPHL league play.
Esmark will unveil a new line-up for this season, with an almost complete overhaul of their roster (only one returning player from the 2015-16 season ... Michael Lamison), but should continue a strong tradition ... build on a defense first mentality.
With six new defenseman, led by Noah Raymundo and Mitchell Lewis ... who both move up from the Stars U16 team ... and goaltender Ty Barkley ... also a member of last season's U16 Stars team, Esmark will again rely on a game plan based upon tried and true defensive fundamentals of a defense-first game plan.
And while the Stars will again strive to compete to be among the stingiest teams in the league, the team will also feature quite a few new high octane offensive players who should afford Kosick and the 18U squad a very balanced team.
"This is a great group of young men who have all embraced the team first approach and I expect them to achieve many of their personal and team goals," Kosick offered.
Esmark has three players (Jacob Kucharski, G, Austin; Alex Singley, F, Johnstown, and Patrick O'Neal, F, Johnstown), who made the Stars 18U team through tryouts, that made the cut with NAHL teams and will open the season with their respective clubs.
Expect the Stars to seek to fill the voids of their absence while generating the next cut of players who garner attention and placement with NAHL clubs.
U16 Esmark Stars
The U16 Esmark Stars, guided by veteran head coach Yuri Krivokhija, are looking forward to the upcoming NAPHL season and will seek to return and build upon their post season action from last season.
With a veteran-laden team returning for their second season of 16U NAPHL play ... as the Stars will feature ten returning players from last season ... Esmark will look to capitalize on both the knowledge and experience gained in the trenches last season.
Returning players include Justin Adamski, Nick Caretta, Christian Gorscak, Ryan Hastings, Samuel Hrabcak, Billy Rapone, JT Schimizzi, Daniel Tkac, Ethan Webb, and Andrew Wells.
"I am excited about our line-up and look forward to seeing them against the top-flight talent that our league offers," offered Krivokhija, who as a former draft choice of the Montreal Canadians knows a thing or two about talent.
Last season's club featured two players (Jacob Kucharski, Goaltender, Austin, and Alex Singley, Forward, Johnstown) selected by NAHL teams who have made their respective rosters coming out of camp.
"Our group this season features quite a few players who I think will be featured in the discussions and conversations in the scouting rooms," Krivokhija added.
As a former defenseman himself, Krivokhija will certainly bring a strong defensive focus to the 16U Stars and look to build his young proteges in his image.
18U players to watch
Michael Lamsion, 1998, Forward
Wesley Scott, 1999, Forward
Jacob McClelland, 1999, Forward
Cam Fisher, 1999, Forward
Nathan Hilzendiger, 1999, Forward
Jacob Ondrejko, 1998, Forward
Ty Barkley, 1999, Goaltender
Tomas Krukovski, 1999, Defenseman
16U players to watch
Justin Adamski, 2000, Forward
Christian Gorscak, 2000, Forward
Andrew Murphy, 2000, Forward
William Rapone, 2000, Defenseman
Jared Schimizzi, 2000, Forward
Andrew Webb, 2000, Forward
Ethan Webb, 2000, Defenseman
Tyler Morin, 2000, Forward
Notable Alumni
Miles Liberati; Matt White; Carter Ekberg; Jacob Hetz; Trevor Recktenwald; Adam Alavi; Anthony Parrucci; Joseph Kittelberger; Cole Hepler; Carmen Dalesandro; Alex Baskakov; Tyler Stepke; Elliot Tisdale; Grant Lewis; Jacob Kucharski; Alex Singley