Previewing the NAPHL: Colorado Springs Tigers
September 5, 2016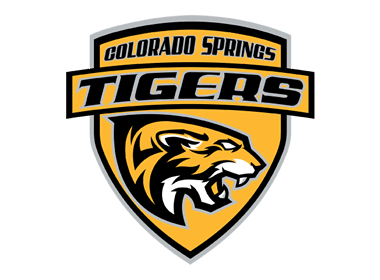 The North American Prospects Hockey League (NAPHL) is pleased to announce a series entitled Previewing the NAPHL. Over the course of the next two weeks, the North American Prospects Hockey League (NAPHL) will preview each of the organizations in the NAPHL for the 2016-17 season. Each day, leading all the way up to the first event of the season at the NAHL Showcase in Blaine, MN, the league will feature a different organization and take a look at their teams.
Colorado Springs Tigers
Colorado Springs, CO
NAPHL Organization Since: 2009
2016-17 NAPHL Teams: 18U, 16U, 15U
Coaches: 18U Kevin Holmstrom, 16U Cody Campbell, 15U Mike Greene
Director: Brian Copeland
The Tigers made two coaching changes for the 2016-2017 season. Kevin Holmstrom is the head coach for the 18U team, and brings a long successful history of developing players for the net level. Cody Campbell is the head coach for the 16U team. Cody is a Colorado Springs native, and after a successful junior and college career, spent the last three year as an assistant coach in the NAHL. With two championships in the NAPHL 16U division (2010 & 2011), Colorado Springs looks forward to competing in the league, and continuing is record of moving players on to higher levels.
18U players to watch
Marty Pietraszek 99 F
Mike Houlihan 98 F
Zaach Knutson 98 F
Nikita Slivchenko 98 F
Matt Moscati 98 D
16U players to watch
Victor Ouelette-Massicotte 01 D
Brent Keefer 01 F
Collin Ohearn 00 F
Cam Bennett 00 F
Zach Langus 00 D
Connor Wilson 00 F
Noteable Alumni
NHL:Trevor Lewis, Ben Holmstrom, David Hale
Professional: Luke Fulghumm Marian Havel, Mike Testwuide, Jeff Dimmen, Scott Polaski, Pat Knowlton, Cody Dion, John Ryder, Nick Dineen, Nic Polaski, Cody Ayers
NCAA D1: Dylan Wells, Jackson Barliant, Nash Worden, Jake Townsend, Alec Butcher, Colin Staub, Kyle Bauman, Kyle Vogel, Nathan Sliwinski, Ian Young, Matt Tabrum, Tyler Helton, Colton Saucerman, Cody Campbell, Josh Myers, Corson Cramer, Ian Harper, Sean Bertsch, Michael Findorff, Jeff Rogers, Keith Rodger, Danny King, Bryce Wallnut, Scott McConnell, Ryan Hale.