Previewing the NAPHL: California Titans
September 4, 2016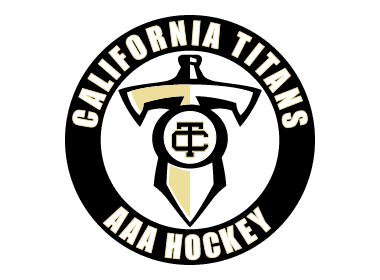 The North American Prospects Hockey League (NAPHL) is pleased to announce a series entitled Previewing the NAPHL. Over the course of the next two weeks, the North American Prospects Hockey League (NAPHL) will preview each of the organizations in the NAPHL for the 2016-17 season. Each day, leading all the way up to the first event of the season at the NAHL Showcase in Blaine, MN, the league will feature a different organization and take a look at their teams.
California Titans
Teams: 18U, 16U
Coaching Staff: Scott Yorkinson (18U), Brett Beebe (16U)
Director: Janice Bowman
The California Titans are one of the founding members of the NAPHL are have won the NAPHL Championship twice at the 18U level. Last season was a good one for California as both teams qualified for the playoffs. The Titans have a new look! With a new 16u head coach, new jerseys, and a lot of new faces on both teams, it is fun and exciting time for everyone involved in the organization. The strength of our 16 team will be a smooth skating, puck moving defensemen while the 18s will again rely on a relentless effort and being a miserable team to play against. Both teams are excited to see how they match up against some of the best teams in the country once the NAPHL season begins.
Notable 18U players
Dylan Denton, 1998, F
Trent Cowden, 1998, D
Trenton Woods, 1999, D
Wyatt Monear, 1998, G
Jonathan Johnson, 1998, F
Neev Begim, 1998, F
Notable 16U players
Lev Bure, 2000, F
Vladimir Faddev, 2000, F
Jonah Henderson, 2000, F
James Spargaaren, 2000, F
James Pisarcik, 2000, F
Ryan Robinson, 2000, D
Blake McDonald, 2000, D
Luke Heimann, 2001, D
Notable Alumni
Phoenix Copley - Michigan Tech - St. Louis Blues
Gabe Levin - Fairbanks Ice Dogs - University of Denver
Austin Block - Fairbanks Ice Dogs - University of New Hampshire
Mark Pustin - University of Alaska Anchorage