NAPHL announces 15U Division for 2016-17 season
April 26, 2016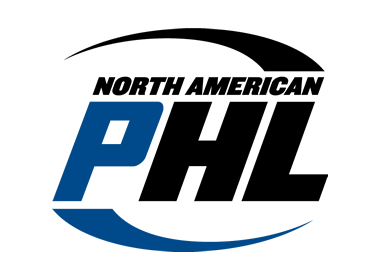 The North American Prospects Hockey League (NAPHL) has announced that it has added a 15U Division for the upcoming 2016-17 season. This will be in addition to the 18U and 16U Divisions and teams that have already been announced for the 2016-17 season.
This NAPHL announcement coincides with USA Hockey's announcement earlier this year that they have added a 15-year-old National Championship in addition to its slate of 2017 and 2018 Youth Tier I National Championship Tournaments. The new event – a single birth-year USA Hockey National Championship for 15-year-olds – was recommended by USA Hockey's Youth Council, approved by its Board of Directors and will be conducted as a two-year pilot tournament with potential to become a permanent part of the Youth Tier I Nationals in 2019.
USA Hockey and the Arizona Amateur Hockey Association will host the inaugural Youth Tier I National Championship for 15-year-olds in Scottsdale, Arizona, from April 6-10, 2017. Tier I teams comprised entirely of players born in 2001 will be eligible to compete.
"With USA Hockey introducing the 15U Tier 1 pilot program and National Championship in 2017, it was important for the NAPHL to add this division for our member clubs and guest teams. The NAPHL is pleased to provide elite 15U players a competitive league environment as well as the same development and exposure opportunities already provided to our 16U and 18U players," stated NAPHL Director Lucas Trombetta. "Adding the 15U division enables us to expand the NAHL Central Scouting database, and identify potential Junior and College hockey prospects a bit sooner on the ladder of development."
The NAPHL is still accepting applications for teams for the 15U Division. For more information or to apply, please email Lucas Trombetta at
ltrombetta@nahl.com
Those teams that have applied and been accepted to date for the 2016-17 season are:
Arizona Bobcats
Meijer AAA
New Jersey Jr. Titans
Northern Cyclones
Omaha AAA
Pikes Peak Miners
Rocky Mountain RoughRiders
Washington Little Capitals
2016-17 15U Schedule of Events
October 21-24, 2016: Blaine, MN
December 2-5, 2016: Blaine, MN
January 13-16, 2017: Superior, CO
February 17-20, 2017: Playoffs, TBD