Madison 18U goalie Lebefeff makes most of USHL chance
January 20, 2016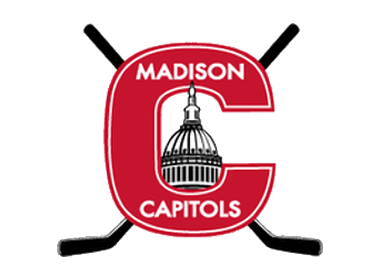 The Madison Capitols of the NAPHL are pleased to announce that 18U goaltender Daniel Lebedeff has been called up to the USHL's Madison Capitols and has began his career with a 2-0 start.
The 15-year-old from Helsinki, Finland, has played the majority of the 2015-16 season with the 18U Capitols in the NAPHL. Lebedeff (6'2/185) was selected by the Capitols in the 12th round of the 2015 USHL Draft this past summer.
He put together a sparkling regular season playing as a 15-year-old in the 18U division, posting an 8-1-0 record with a 1.78 goals against average and a 91.1% save percentage. His 1.78 GAA ranked 6th among all NAPHL 18U goalies.
He got his first call to the USHL's Capitols in late December as he made 28 saves in a 6-3 win on New Year's Even in Green Bay. His next start came this past weekend as he made another 28 saves in a 4-2 home win over Cedar Rapids. Ironically, the losing goalie in that same game was Zack LaRocque, who also played in the NAPHL 18U Division earlier in the season with the Rocky Mountain RoughRiders 18U team.
Lebedeff has yet to allow a third period goal in his two USHL starts, and he improved to 2-0-0 in his young career with his second consecutive 28-save win.
The NAPHL congratulates Daniel and wishes for his continued success at the higher levels.