NAPHL event and central scouting set to go in Aston
November 12, 2015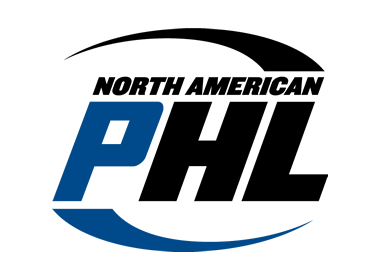 As the third NAPHL showcase approaches this weekend in Aston, Pennsylvania, the NAHL Central Scouting Team is preparing to evaluate the leagues top prospects with a team of 8 – 10 scouts.
The event begins on Friday, November 13th.
NAHL Central Scouting was created and developed in large part due to the growth and popularity of the NAPHL, NA3HL and NA3EHL, which have experienced record player movement in recent seasons, thanks in part to initiatives like the NAHL Event Scouting System, which had been in place the last two seasons.
NAHL Director of Player Personnel Craig Barnett will have a team of scouts with NHL, NCAA, and Junior hockey coaching and scouting experience in the stands evaluating and submitting reports that Barnett will organize and disburse to all NAHL teams as well as NHL teams and NCAA schools.
"We have had tremendous feedback from all levels" Barnett said. "I feel that this event, being our third event of scouting, can help our NAHL teams in particular, as they are now starting to sign prospects to tenders, which became available in November."
After the first 2 NAPHL Showcases in Blaine, MN, the NAHL Central Scouting Team has accumulated 396 evaluation reports in the RinkNet system while covering over 120 games. Barnett expects to receive approximately 150 more evaluations this weekend from a group of independent scouts not affiliated with any NAHL team. This approach ensures non-biased reports from scouts with many years of experience at some of the top levels of hockey.
In addition to Central Scouting rolling into town, Barnett, along with Amy Wasell from Apex Learning, the official education partner of the NAHL, will be hosting an Q & A Roundtable event on Saturday, November 14 at 11am and 2pm for all NAPHL Parents. This event is free and will take place in the Iceworks Pub and Grill Room.
"We have presented NCAA compliance and education seminars to all our NAPHL players already this season." Barnett said. "We now want to be available to all our parents and allow them to ask questions regarding their son's hockey advancement. I hope many will take advantage of this so we can have some good discussions to help them make informative decisions when the time comes."