NAPHL 2015-16 season set to get underway
September 23, 2015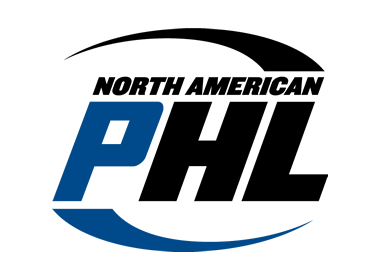 The seventh season of NAPHL hockey begins on Thursday, September 24th with the beginning of play at the 13th annual NAHL Showcase, which will be held from September 23-27 at the Schwan Super Rink in Blaine, Minnesota. Traditionally, the NAHL Showcase attracts close to 10,000 people in overall attendance, including more than 300 junior, NCAA and professional scouts.
Besides the 22 NAHL teams in attendance, there will also be 38 teams competing at the Tier I 18U Midget Major and 16U Midget Minor levels from the North American Prospects Hockey League (NAPHL). For the fourth straight season, eight teams from the Upper Midwest High School Elite League (UMHSEL) will be participating at the Showcase. In addition, the Tier I High Performance Hockey League (HPHL) is going to have all of their 18U Midget Major and 16U Midget Minor teams competing at the event including some crossover games against the NAPHL (Compuware, Chicago Young Americans, Honeybaked, Little Caesars, Mission, Team Illinois). Finally, the event will feature four 16U At-Large teams from across the U.S.
All off the NAHL, NAPHL and HPHL games can be seen live through FASTHockey, the official broadcast provider of the NAHL.
Watch here
.
"The NAHL Showcase has truly become the Greatest Show on Earth," said NAHL Commissioner Mark Frankenfeld. "The long list of great owners, great coaches and great players are consistently producing results that fuel the NAHL. Last season, the NAHL set an all-time record of 229 NCAA commitments during one season. In the past two seasons, over 450 players have committed to the NCAA, further evidencing that when it comes to players entering the league without a commitment, but earning one while they are playing in the league, there is no one better at it than the NAHL," stated Frankenfeld.
Here are some helpful links to assist with the five days of hockey:
Tickets (ONLY available at the facility)