NAHL Launches Central Scouting
September 17, 2015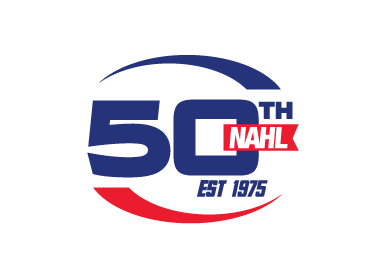 The North American Hockey League (NAHL) is pleased to announce the creation of a new and advanced scouting initiative by launching NAHL Central Scouting.
NAHL Central Scouting was created and developed in large part due to the growth and popularity of the NAPHL, NA3HL, and NA3EHL, which have experienced record player movement in recent seasons, thanks in part to initiatives like the NAHL Event Scouting System, which had been in place the last two seasons.
NAHL Central Scouting will continue to be a presence at all NAPHL, NA3HL, and NA3EHL events and showcases, as well as, the NAHL Future Prospect Tournaments and Combines.
"Future players are very important to the NAHL," said NAHL Commissioner Mark Frankenfeld. "Each year we are seeing more players play, develop and competitively advance from our family of leagues. The investment to create a first-class Central Scouting service is right in line with our mission by providing the best opportunities possible for our players."
As part of the upgrade and enhancement, NAHL Central Scouting is going to utilize RinkNet to capture all of its scouting data. RinkNet is the leading hockey player management and scouting technology system and has been providing hockey teams, leagues and related organizations, including those in the NHL and NCAA with access to daily updated rosters, schedules and player information for virtually all leagues worldwide.
NAHL Central Scouting will be under the guidance of Craig Barnett, Director to Player Personnel for the NAHL. For the past two seasons, Barnett has overseen the NAHL's scouting initiatives, which were put in place as a way to assist NAPHL and NA3HL coaches in promoting their top players to the NAHL, NCAA and NHL programs and teams. Coupled with the evolution of new programming and events that Barnett will oversee, the NAHL will now further enhance its scouting efforts with NAHL Central Scouting.
"NAHL Central Scouting is solely dedicated to finding hockey players, evaluating them in a true unbiased manner and then organizing and providing that information to all our NAHL teams," stated Barnett. "It has proven to be an effective tool that supports our coaches' hard work in promoting their top prospects to the next level and we expect to take things to a whole new level with our NAHL Central Scouting initiative."
NAHL Central Scouting will be in full force at the upcoming 13th annual NAHL Showcase presented by Easton Hockey, which takes place from September 23-27 at the Schwan Super Rink in Blaine, Minnesota. NAHL Central Scouting representatives will be easily identified by their red jackets with NAHL Central Scouting logo.
In addition, more than 300 NHL, NCAA and other junior scouts will be in attendance which will feature all 22 NAHL teams, as well as, 38 North American Prospects Hockey League (NAPHL), 12 High Performance Hockey League (HPHL) and 8 Upper Midwest High School Elite League (UMHSEL) teams.
How it works
As part of the process, players in the NA3HL, NA3EHL and NAPHL will have to register for NAHL Central Scouting.
With the additional assistance of NAPHL Director Lucas Trombetta and NAHL Coordinator of Hockey Operations Blake MacNicol, NAHL Central Scouting will employ 10-12 independent scouts at each showcase event to evaluate and submit scouting reports on players in those three leagues.
That information will then be collected, analyzed and a Mid-Season Report and End-of-Season Report will be created and dispersed to all NAHL, NCAA and NHL scouts. Players are rated using a standard rating scale utilized by scouts who do not have any connections to the teams, thus resulting in a true unbiased evaluation. By the time the Mid-Season Report comes out, a realistic picture of each players skills and abilities will be demonstrated and able to be utilized.
Since the inception of the NAHL scouting initiative years ago, both the NAPHL and NA3HL have experienced a record amount of proven player movement not only to the NAHL, but to college programs in the NCAA and ACHA as well.
The success of the NAHL scouting initiative doesn't stop with the player's advancement, but also is inclusive of the scouts that have been part of the team have also moved up the ladder. This summer Frank Kollar and Dave Noel-Bernier, both members of the scouting team last season, were hired as scouts with the Ottawa Senators and Detroit Red Wings respectively. This years NAHL Central Scouting team will include former NHL and Junior scouts and coaches as well as highly regarded High School and Midget Major coaches.