Previewing the NAPHL: Wenatchee Wolves
September 17, 2015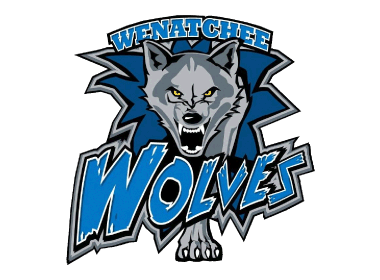 Over the course of the next two weeks, the North American Prospects Hockey League (NAPHL) is proud to feature a new series that will preview each of the 38 teams in the NAPHL for the 2015-16 season. Each day, leading all the way up to the first event of the season at the NAHL Showcase in Blaine, MN, the league will feature a different organization and take a look at both their teams.
The Wenatchee Wolves 18U team will begin their inaugural season in the NAPHL this fall. It is the second year of operation for the Wolves, who had high levels of success in their first season. The Wolves are the development program for the Wenatchee Wild.
Bliss Littler, the Head Coach of the Wild and General Manager for the Wild and Wolves, had this to say about the 18U team joining the NAPHL, "We look forward to having our Wenatchee Wolves 18U development team participate in the NAPHL. The NAPHL continues to be one of the leaders in moving players on to the next level of hockey. It will be great being part of such an established and respected league."
Highlights of the Wenatchee Wolves 18U program include a head coach with NCAA D1 and D3 coaching experience, two certified strength and conditioning coaches monitoring all workouts, and a structured academic environment with the players attending school full-time. Head coach Ryan McKelvie commented, "I believe we have a terrific model for player development. Joining the NAPHL rounds out our development model by providing our players with elite competition along with exposure to the top junior and college programs in the country."
Last season the Wolves competed full-time in a Junior Tier 3 league with a U18 roster. As an expansion team in the league, the Wolves finished the last two months of the regular season with a 13-2-0 record and were awarded as the NPHL Organization of the Year. During the season, the Wolves had two players sign NAHL tenders and three players dress in games for their parent club the Wenatchee Wild.
The Wolves return eight players from the previous season and have high expectations heading into their first year of competition in the NAPHL. Included in their group of returners is both goaltenders, Bronson Moore and Max Flynn. The pair split time last season and combined for a 28-13-1 (.679) regular season record, 2.90 GAA, and .889 Save%. Returning leading scorer for the Wolves is Hayden Givens who registered 17 goals and 11 assists for 28 points in 40 games played.
Heading into their first year in the NAPHL, coach McKelvie stated, "The NAPHL is a talented league that is loaded with good teams. We will strive to play a skilled game while being one of the most competitive teams in the league day in and day out. Our first priority is player development and we will keep our focus on making sure our players have a great experience and get better every day."
Next up in Previewing the NAPHL: Wilkes-Barre/Scranton Knights