Previewing the NAPHL: Pursuit of Excellence
September 9, 2015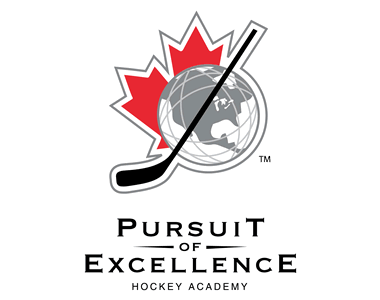 Over the course of the next two weeks, the North American Prospects Hockey League (NAPHL) is proud to feature a new series that will preview each of the 38 teams in the NAPHL for the 2015-16 season. Each day, leading all the way up to the first event of the season at the NAHL Showcase in Blaine, MN, the league will feature a different organization and take a look at both their teams.
POE 18U
"The Pursuit of Excellence is excited to begin another season in the NAPHL as it provides our players with unmatched exposure to junior, college and pro scouts as well providing top notch competition for our players. Last season our U18 team improved as the season progressed and was able to capture the Silver Division Championship in Troy, MI which was a testament to that group's hard work and dedication," said U18 Coach Matt Hughes.
This seasons' Pursuit of Excellence U18 team will be almost completely revamped with only 2 or 3 returning players. Most players from last year's team were moved on to junior and other levels which is credit to the player and the program. The Pursuit of Excellence program focuses heavily on player development and coach Hughes believes this model will provide the individuals and team with success. "We will be a younger team this year, we have recruited players with strong character and a high skill level that I am looking forward to working with." Coach Hughes will be returning for his second season with the program. He has been coaching for 11 years mostly at the Junior A level. Assisting Hughes will be Larry Robinson who is about to begin his 8th year with program and brings with him 20 years of coaching experience at various levels.
"Last years' team has moved 14 players so far on to junior hockey for the coming season which is what we pride our program on. We want to get our players ready for the next level both on and off the ice", says Hughes. The 2015-16 18U Pursuit of Excellence team promises to be another hard working, gritty group that plays a 200ft game. Hughes continues, "We believe in not only developing individual skills but also an understanding of how to be a contributor in all aspects of the game." With another excellent group of players, Hughes is confident that the U18 team will grow together and steadily improve throughout the season due to the quality of competition the NAPHL provides. "We are looking forward to the opening event in Blaine as it will show where we are at early on and get some our players on the radar of junior and college programs."
POE 16U
This season, The Pursuit of Excellence Hockey Academy is sending a team of players of both 1999 and 2000 born players to compete in the 16U Division of the NAPHL. By combining these two age groups, the 16U team is poised to build on last year's success by maintaining and promoting a core group of the academy's returning players, while also adding some new impact players to the roster. As the roster continues to be finalized the NAPHL competition should expect an international flavor with Canadians from several provinces combined with two Americans and one German player all attending the academy to develop their game.
Some of the key returning players who are looking to continue their development and who will also warrant some attention form Junior and College scouts are Nolan Dawson (99), Riley Smoler (99), Ryan Butler (99), Lindsay Jackson (99) and Max Kryski (00). Additionally, new additions to the Pursuit of Excellence 16U team Chase Sakic (00) and Brandon Rowley (00) should have an immediate impact as well.
Protecting the goal will be the responsibility of two 2000 born goaltenders Noah Desouza and Joel Hofer. The defensive core looks to provide security and offensive depth with the ability of returning defenseman Logan Archer (99). Thomas Spink (99) is a new addition that brings a steady game to the blue line along with the young talent of Dylan Hilman (99) and Tyson Goryniuk (99) who both have exceptional ability on the blue line.
Along with the new team dynamic, the 16U Pursuit of Excellence team will be coached by a staff that is new to the NAPHL league. Head Coach, Jason Beckett, along with Assistant Coach Kris Hogg are both eager to share their experiences as professionals athletes/hockey players with their players. Over the next ten months the aim of the Academy is to develop each player's ability to contribute their team's success. The Pursuit of Excellence Hockey Academy is excited to participate in the 16U division of the NAPHL because of the high level of competition and professionalism provided by all member organizations.
Next up in Previewing the NAPHL: Rocky Mountain RoughRiders