NAPHL releases 2015-16 event locations and dates
May 28, 2015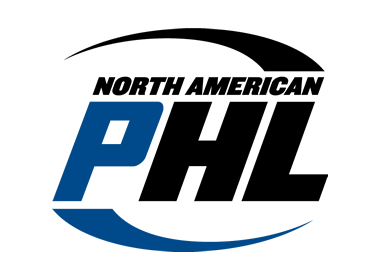 The North American Prospects Hockey League (NAPHL) has announced the event locations and dates for the 2015-16 season, including the first event of the season at the 13h annual NAHL Showcase, which will be held from September 24-27 at the Schwan Super Rink in Blaine, Minnesota. The NAPHL, which will be celebrating its seventh anniversary season in 2015-16, is composed of 40 Midget Major (18U) and Midget Minor (16U) teams from across North America that compete at the USA Hockey Tier I level.
Founded in 2009, the NAPHL continues to establish itself as one of the premier grounds for development and exposure. The success of teams on the National stage, as well as the success of NAPHL players at the next levels of hockey, is further proof that the NAPHL is redefining exposure and has elevated itself to one of the premier training grounds for development and opportunity.
The NAPHL teams for the 2015-16 season are: Arizona Bobcats, California Titans, Esmark Stars, Everett Jr. Silvertips (16U), HC Dallas, Lockport Express (18U), Madison Capitols, Meijer AAA Hockey, Minnesota Revolution, New Jersey Jr. Titans, New York Aviators (16U), Omaha AAA Hockey Club, Philadelphia Little Flyers, Pikes Peak Miners, Pursuit of Excellence, Rocky Mountain RoughRiders, San Diego Jr. Gulls, St. Louis Selects, Thunder Bay Kings, Washington Little Capitals, Wenatchee Wolves (18U), Wilkes-Barre/Scranton Knights.
"As we continue to evolve, we feel that entering our seventh season, the 2015-16 campaign is shaping up to be the best yet for the NAPHL. We are excited about the line-up, depth and variance of teams, which includes having all 40 teams at every one of our scheduled events this season," said NAHL Commissioner Mark Frankenfeld. "We continue to see the rise in player development and advancement thanks to our unique event schedule, balanced competition, event scouting system and quality coaching."
Each NAPHL team will play 25 regular season games and five different events during the 2015-16 season. The five events that compose the NAPHL regular season schedule are spread amongst just three locations. The Schwan Super Rink in Blaine, MN will host three events and the Troy Sports Center in Troy, MI and the Ice Works Skating Complex in Aston, PA will each host one event.
2015-16 NAPHL Schedule of Events
September 24-27, 2015 – Schwan Super Rink – Blaine, Minnesota
October 16-19, 2015 – Schwan Super Rink – Blaine, Minnesota
November 13-16, 2015 – Ice Works Skating Complex – Aston, Pennsylvania
December 4-7, 2015 – Schwan Super Rink – Blaine, Minnesota (NAPHL 16U All-Star Game)
January 7-10, 2016 – Troy Sports Center – Troy, Michigan (NAPHL 18U All-Star Game)
February 12-15, 2016 – Ann Arbor Ice Cube – Ann Arbor, Michigan (NAPHL Championship Series)
In addition to the regular season event schedule, the NAPHL is planning on All-Star Games at both the 18U and 16U levels. The NAPHL season will conclude with the NAPHL Championship Series, which will be held in Ann Arbor, MI from February 12-15, 2016. The top 10 teams in each of the 18U and 16U Divisions will qualify for the NAPHL Championship.