NAPHL announces addition of NY Aviators 16U and Wenatchee Wolves 18U
May 21, 2015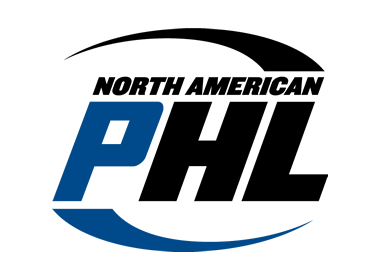 The North American Prospects Hockey League (NAPHL) has announced that the NY Aviators 16U team and Wenatchee Wolves 18U team have been accepted as new members of the NAPHL for the 2015-16 season.
This is the latest and final announcement of the NAPHL line-up of teams for the 2015-16 season. The current membership stands at 22 different organizations and 40 teams. A 2015-16 NAPHL event schedule will be posted in the near future.
"Both organizations have ties to our family of leagues, so we are excited to expand that development into the NAPHL this upcoming season," stated NAHL and NAPHL Commissioner Mark Frankenfeld. "Their locations and base of players adds additional diversity to our line-up and adds even more exposure for players to our network of scouts."
The NY Aviators will field a team at the 16U level and also have a team in the NA3EHL at the Tier III junior level. Chris Werstine, who has coaching experience formerly in the NAHL with the Capital Centre Pride and the NA3HL with the Metro Jets, will coach the 16U NY Aviators. "The Aviator Program is very excited be a part of the NAPHL," said Werstine. "This is an exciting day for players in New York City to be able to compete on a National Landscape. With the relationship between the Junior Aviators NA3EHL and the Aviator Youth Hockey 16U Program, the pyramid for player development has now been established."
The Wenatchee Wolves were established in 2014 as a development program for the Wenatchee Wild, a member in the NAHL since 2008. The Wolves U18 team is structured similar to a hockey academy, where the entire focus is on developing players and helping them move on to the higher levels of the game. Wolves players have a structured weekly schedule consisting of school, on-ice training, off-ice training, video and study hall.
The program is led and coached by former NAHL and NCAA hockey coach Ryan McKelvie. "We are excited about joining the NAPHL, one of the top Tier I USA Hockey youth leagues in the country. The caliber of hockey and exposure found in the NAPHL enhances our 18U development model and provides more opportunities for our players. We look forward to being part of such a quality league," said McKelvie.