The California Titans success, 10 years later
January 29, 2015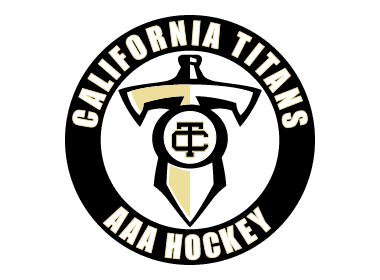 By Jonathan Andrade, The Acorn
California is known for its warm weather, clear skies and year-round sunshine, but it's always winter for the California Titans.
Coaches Luc Beausolei and Scott Yorkinson created the AAA youth ice hockey program 10 years ago. The Titans, who call Iceoplex in Simi Valley home, have steadily developed into one of the premier North American Prospect Hockey League (NAPHL) programs in the nation.
Former Titans have worked their way up to the National Hockey League and the North American Hockey League while dozens have gone on to take the ice for college squads.
The Titans are stacked with talented prospects from Russia, Alaska and Finland, but homegrown Ventura County players thrive on the ice.
Local standouts on the 18U team include Nathan Margeson of Camarillo, Kane Toriumi of Westlake, Connor Meaney of Camarillo, Connor Chilton of Oak Park, Warren Berg of Thousand Oaks and Evan Somoza of Simi Valley.
CHANGING TIMES
Margeson, a defender for the Midget 18AAA squad, said he usually gets the same puzzled reaction from people when he tells them he's a hockey player: "They have hockey in California?"
Beausolei, a French Canadian who played 14 years in the minors before retiring in 2000, said finding top hockey prospects in the Golden State wasn't common in the past, but one moment changed everything.
"It all started when Wayne Gretzky showed up," the coach said.
Children in the early '90s watched and learned from "The Great One," who suited up for the Los Angeles Kings from 1988 to 1996. So Cal kids everywhere strived to be like Gretzky.
Those young aspiring athletes have grown up.
IT'S HIS TURN
Margeson, born and raised in Camarillo, grew up watching his older brothers, Zach and Caleb, play hockey.
"I was kind of like 'It's my turn to play,'" the 17-year-old said before lacing up to play roller hockey at the age of 4.
The defender eventually transitioned to the ice, and he now dominates along the back line for the Titans.
Margeson, a self-proclaimed gym rat, spends his days lifting weights and eating organic food to prepare for a future in the game.
"I just lift and play hockey," the home-schooled student said. "That's my life."
Margeson used to attend public school and would train in the mornings before class. The grueling early hours left him weary in the classroom, so he opted for a flexible home-school schedule.
The switch paid off for Margeson.
"He's a very physical player," Beausolei said of the defender. "He's built solid."
FOLLOWING IN HIS BROTHER'S FOOTSTEPS
Toriumi took to the streets to learn about hockey.
"We would just play roller hockey in the cul-de-sac," the 17-year-old Westlake High junior said. "I started skating at 2 and started playing hockey as soon as I was old enough to hold a stick. . . . I basically just followed what my brother did."
His older brother, Sean, who plays for the University of Denver hockey team, taught Kane the basics. It's the younger Toriumi's effort, Beausolei said, that sets him apart from his teammates.
"He has skills, but his work ethic is outstanding," the coach said. "Kane is a smaller player, but he doesn't know that. He plays real big. He's one of those kids you want on your team any time."
Toriumi stays in shape by running daily.
"Sometimes I work out in the gym," he said, "but sometimes I have to do homework first."
He plans on continuing his hockey career in college—just like his brother.
'HE CAN BE MEAN'
Meaney, 17, doesn't take breaks from hockey.
If he isn't at the Iceoplex or in the gym working on strength and conditioning, Meaney dominates the digital realm of NHL '15.
His passion for hockey started at a young age.
"My dad was always a Kings fan growing up," the Camarillo High junior said. "As soon as I was born, he got me playing hockey."
Meaney picked up roller hockey at 4, and he hasn't taken off the skates since.
"It's the most fun sport you can play," he said. "In the last few years it's grown a lot and it's better. Now, there's people being drafted into the NHL that are from California."
Beausolei said the forward is vicious on the ice.
"He can be mean," the coach said of Meaney. "He's a very strong and powerful forward, and he's a good skater."
IN HIS BLOOD
Chilton, 17, is a natural when it comes to playing any sport.
He's played baseball, football, soccer and lacrosse throughout his life.
"Pretty much all the sports California has to offer," the Oak Park junior said, "but nothing compared to hockey."
Chilton's father never played the sport, but his grandpa, Jack Chilton, played for the Boston Bruins in his heyday.
His lineage, and a strong skill set, has helped Connor Chilton become one of the NAPHL's top players.
"He is probably one of the better two-way players there is in our league," Beausolei said of the forward. "He has skills. He plays real well defensively and he has an incredible IQ."
Chilton's strong season earned him an invitation to the league's inaugural U-18 All-Star game in Michigan, which took place earlier this month.