Previewing the NAPHL: HC Dallas
September 6, 2014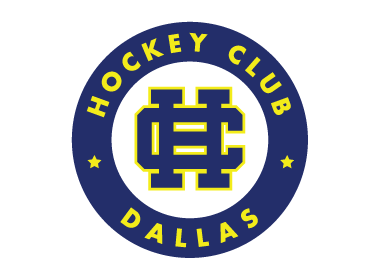 Over the course of the next two weeks, the North American Prospects Hockey League (NAPHL) is proud to feature a new series that will preview each of the 32 teams in the NAPHL for the 2014-15 season. Each day, leading all the way up to the first event of the season at the NAHL Showcase in Blaine, MN, the league will feature a different organization and take a look at both their 18U and 16U teams. There will be a review of last season and a look ahead to this season, which will include an interview with each of the team's head coaches.
HC Dallas 16U
The Hockey Club of Dallas 16U team (formerly the Texas Tornado) has a new bench boss this season in former NHL player Jon Klemm. Coach Klemm brings a wealth of hockey knowledge with him. He has played in 773 NHL games and also won a Stanley Cup with the Colorado Avalanche in 1996. Klemm also multiple seasons of coaching experience. From 2009-2012 he was the assistant coach for the Spokane Chiefs of the Western Hockey League.
His HCD team is going to be a young one this season as the roster includes six 1999 birth year players and one 2000 birth year player. The roster will also include four returning members from last season. Up front they return Kevin Cassidy and Chris Weatherly. On the back end they return defenseman Patrick Reynolds and in goal Hunter Smith. These four will be counted on to provide leadership to a young team.
With a young team Coach Klemm is looking for his team to learn and improve everyday. "We will take a defense first approach and make sure we are excellent in our own end. I also expect our team to be the hardest working team possible. Every practice and game we need to be competing and working at the highest level to achieve our goals," said Klemm.
Hockey Club of Dallas might be a young team, but coach Klemm is really looking for his teams skating ability to make a difference. "As a whole we are a good skating team. I think we have some forwards that can really skate. We especially have some strong mobile defenseman that should really help make a difference at both ends of the ice," said Klemm. Hockey Club of Dallas should be an exciting team to watch this is season in the NAPHL.
HC Dallas 18U
The Hockey Club of Dallas is looking to build upon the late season success they had during the 2013-14 season as they won the silver championship in the NAPHL playoffs. Second year head coach Landon Wilson also an ex-NHL player is looking for his team to take the next step and compete for a gold championship.
His team is returning a large group of players from last years' team. "I am counting on our veteran players to be a good example for our first year players. They have to be the hardest working players on this team and provide quality leadership, which I know they are all capable of," said Wilson.
Those returners will include forwards Jake Hagstrom, Bobby Rogers, Ethan Chun, and Michael Piehler. On defense they return Grayson Dillingham and Aaron Siegrist who was lost too much of last season by an injury.
Coach Wilson is also expecting a great deal from his younger players as well. "We have some first year players that I am really expecting to step up and be a major part of our team this year. Lucas Mendes and Gary Russell as well as a few others have looked very good throughout training camp and should be players that we count on throughout the season," said Wilson.
Coach Wilson was very pleased last season to be joining the NAPHL and is excited to continue another season in the league. "It was a real pleasure for our team to compete in the NAPHL last season. It gave our kids a phenomenal platform to showcase their talents all season long. We look forward to that again. I know the kids and myself are really looking forward to starting the season at the first showcase in Blaine," said Wilson.