Previewing the NAPHL: California Titans
September 3, 2014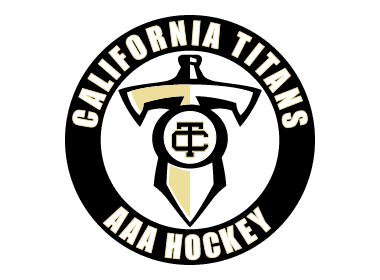 Over the course of the next two weeks, the North American Prospects Hockey League (NAPHL) is proud to feature a new series that will preview each of the 32 teams in the NAPHL for the 2014-15 season. Each day, leading all the way up to the first event of the season at the NAHL Showcase in Blaine, MN, the league will feature a different organization and take a look at both their 18U and 16U teams. There will be a review of last season and a look ahead to this season, which will include an interview with each of the team's head coaches.
California Titans 16U
The California Titans have consistently been one of the top organizations in the NAPHL at moving players to the junior hockey level. Junior coaches from all around the country are quickly taking notice.
Last season the Titans had three players sign tenders with NAHL teams. Those numbers look to be strong again this season. As the Titans look to have a young, but very talented group of kids. They only have one player returning from last years' 16U squad. They also have a large group of first year midget players joining the team as well, but coach Luc Beausoleil is excited the upcoming season.
Beausoleil had this to say about his team, "We have a lot of young players this season that need to develop. We are a good skating team with a lot of speed up front. We are also strong on the back end with two good goalies that can both get the job done."
Beausoleil is also expecting a few kids in particular to step up and be big contributors to this team. "I am looking for our one returning player in Johnny Schacher to have a strong season as well as first year players Dylan Denton and Troy Robertson," said Beausoleil.
Beausoleil is looking to build on the late season success that his team had last season as they won the championship in the silver division of the NAPHL Playoffs.
"This season our goals are no different then in the past. We want to develop these kids to be the best of their abilities. We want to always compete hard as a team and be in every game that we play. We also want to be in the top four at the end of the regular season and compete for a championship in the playoffs," said Beausoleil.
California Titans 18U
The 18U Titans have also shared similar success as their 16U team in moving players to the junior hockey level. Over the past two seasons they have had seven kids sign tenders with NAHL teams. Last season alone they had four players sign NAHL tenders. They have also had many other kids drafted or make junior teams in the NAHL and other junior leagues throughout the country. Coach Beausoleil takes a lot of pride in moving players to the next level.
"It is not just all about winning for our teams. We want to develop these kids and get them ready to be able to compete at a higher level of hockey the following season. Our coaching staff makes sure our players are developing all season long. We push these kids to be the best that they possibly can be. Last season we were able to move multiple kids up during the season and get them valuable experience at the junior level," said Beausoleil.
This season the Titans are looking to move more players along to junior hockey and looking to compete for a NAPHL championship. The team is set to be a strong mix of first and second year midget major players. They are returning multiple players from last years' team that was able to secure a spot in the NAPHL Gold Playoffs.
"I think we have a strong mix of first and second year players on this team. I am expecting multiple kids to step up and prove that they can play at the next level. We look to be very strong in net with Nick Nast and Ryan O'Toole. I am also expecting key contributions from players such as Eric Weber, Evan Somoza, and Connor Meaney, to name a few," said Beausoleil.