Previewing the NAPHL: Arizona Bobcats
August 29, 2014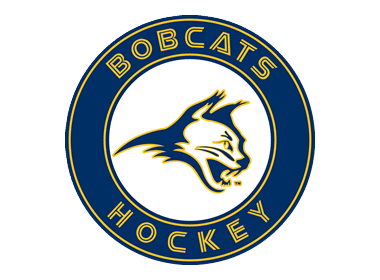 Over the course of the next two weeks, the North American Prospects Hockey League (NAPHL) is proud to feature a new series that will preview each of the 32 teams in the NAPHL for the 2014-15 season. Each day, leading all the way up to the first event of the season at the NAHL Showcase in Blaine, MN, the league will feature a different organization and take a look at both their 18U and 16U teams. There will be a review of last season and a look ahead to this season, which will include an interview with each of the team's head coaches.
Arizona Bobcats 16U
The 16U Arizona Bobcats (formerly the Phoenix Firebirds) are looking to have a very strong season. Coach Pat Mahan is in his first season coaching in the NAPHL and is looking forward to the challenge.
Mahan had this to say about the league, "It is great to be able to compete in such a competitive league and have a well defined schedule. The NAPHL is very organized and gives our kids a great deal of exposure."
The Bobcats are shaping up to have a veteran team for the 2014-15 season. They only have five 1999 birth year players on their roster and one 2000 birth year player. That leaves the team with a lot of veteran players. Coach Mahan is anticipating his older players to step up and show a great deal of leadership to the younger players.
"We have a lot of good veteran leaders on this team. Guys like Trey Porter, Jared Sanchez, Sean Dickson, and Dylan Dix are all guys that I expect to be strong leaders for this team," said Mahan.
With such a veteran team coach Mahan is expecting a lot out of his players this year. "I anticipate our team having a strong season. We should be highly competitive in the league and a strong team in our region. We have a strong mix of older players and younger players," said Mahan.
Coach Mahan has also been pleased with his player's efforts this offseason. "Our kids have worked a lot on getting physically stronger for this upcoming season. We have also had quite a few kids skating against older competition at junior camps all throughout the country," said Mahan. All of these factors should bode well for the Bobcats to have a successful season in the NAPHL.
Arizona Bobcats 18U
The Bobcats 18U team has been working hard this offseason. Their team website even shows a glimpse into their offseason workouts and they look grueling. Head coach Todd Collins who has coached in the NAPHL for multiple seasons is looking forward to getting the season going and getting into league play.
Collins had this to say about the NAPHL, "The NAPHL is second to none in exposure. It gives these kids a great outlet to showcase their abilities and move on to the next level".
Coach Collins is also a scout for the Minot Minotauros of the NAHL and is working closely with them to move his players to the North American Hockey League.
"Our goal is to get kids ready for the junior level. This season we want to be able to give kids the opportunity to get to the next level and get some NAHL game experience throughout the season," said coach Collins.
The Bobcats roster is looking to be little younger than years in the past with only five returning players from the previous season. Coach Collins is expecting a lot from his returning players and had this so say, "Our returning players such as Eddy Wong, Auston Palumbo, Erik Pritchard, Reise Keifer, and Michael Rosholt are going to be a key part of our team. They are hard working kids and we are expecting them to provide good leadership to our younger players."
Overall Collins has been happy with his teams' progress this summer and throughout training camp the past few weeks. "Our team has looked strong so far and is continuing to get better each day of practice. We have a well-balanced team with good goaltending and strong defense. Our roster is looking like it will have very good chemistry."