Homegrown talent can stay put thanks to addition of Everett
August 26, 2014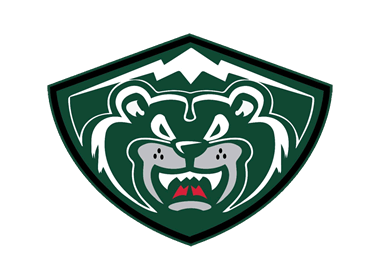 By Nick Patterson, The Herald in Everett, Washington
It's as if they blend in with the veterans.
Eight participants in this year's Everett Silvertips Westerm Hockey League training camp, with their forest green hockey pants and helmets, look for all intents and purposes as if they're returning members of the team. All that distinguishes them from the real deal are cages they wear on their helmets to protect their faces, a dead giveaway that they haven't reached the Western Hockey League level just yet.
Everett Youth Hockey's brand new 16-under midget AAA team, the Everett Junior Silvertips of the North American Prospects Hockey League (NAPHL), makes its debut this season, and not only are several of its players getting a chance to show their stuff on a grander stage this week, the team is also giving the region's top hockey talents an opportunity to stay home.
Friday was the second day of Everett's training camp, which runs through Sunday at Comcast Arena, and Junior Silvertips names litter the rosters. The eight members of the team in camp are forwards Brendan Studioso, Harrison Clark, Troy Pichette, Alec Johnson, Brendan Weir and Sean Mallonee, and defensemen Wyatte Wylie and Matthew Clarke. Studioso and Wylie were both selected by Everett in this year's bantam draft and are members of the team's 50-player protected list, while the other six received invitations to try out.
"I think it's good," Pichette said about getting an opportunity with the Tips. "It definitely brings the team together and shows we have some good players and some good talent."
Said Junior Silvertips coach Nick Fouts: "It's great for them to be able to play against guys of that size and strength, they can take that to their games at the midget level. The other thing is speed. You watch the way the Silvertips practice, everything is fast paced and I think that will translate back into our game as well."
But just as valuable as the training camp experience is the mere presence of the Junior Silvertips.
Traditionally, when top-level youth hockey players from the Puget Sound region reach 15 years old, they have to go elsewhere to find strong enough competition to further their development. Many head south to join some of the higher-level programs in California and Arizona, others travel east to attend high schools in traditional U.S. hockey outposts such as Minnesota.
Current NHL player T.J. Oshie, who grew up in Snohomish County, took this route, attending high school in Warroad, Minnesota. All but three of the 18 players on the Junior Silvertips roster left the region last season for hockey purposes.
But that can be a major burden for both the players and their families. The players have to leave their homes and spend most of the year living with host families, and being a part of those elite programs is a considerable financial strain on the families.
"Last year was kind of hard, it was just weird to be in a different home," said Brendan Weir, who played last season in California for the Anaheim Junior Ducks. "It's awesome to be with family. I didn't realize how great it was to be with my family until I didn't see them every day."
So when the Silvertips took over Everett Youth Hockey last year, one of their goals was finding a way to retain elite talent and not force players to seek the requisite competition elsewhere.
To ensure the team would find that competition, the Junior Silvertips were enrolled in the North American Prospects Hockey League, meaning the team will travel five weekends to participate in showcase tournaments in places like Blaine, Minnesota, and Troy, Michigan. The team is also hosting a midget AAA tournament after Christmas.
Read the rest the The Herald feature story
here