NAPHL mourns the loss of Dean Dixon
March 21, 2014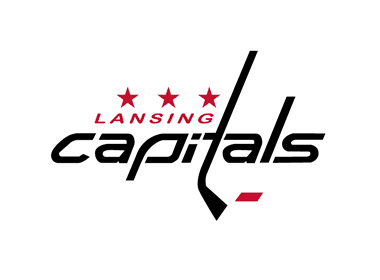 It is with great sadness that the North American Prospects Hockey League (NAPHL) recognizes the passing of longtime Lansing Capitals head coach Dean Dixon on March 17, 2014. Dixon was 49 years old. He is survived by his wife Theresa, three children (Leah, Grant and Cierra) and two grandchildren.
"Words cannot describe this loss to our hockey family. Dean was a personal friend, a champion for the player, a founding father of our NAPHL and I'd pick him first on my team anytime," said NAHL Commissioner Mark Frankenfeld. "Dean will be greatly missed, our thoughts and prayers are with Dean and his family."
Dixon, a former captain for the Lake Superior State University NCAA Division I hockey team, has been a vital member of the Lansing Capitals Midget program since their beginning in 2007. The Capitals have been apart of the North American Prospects Hockey League (NAPHL) since its inception in 2009 and Dixon was an integral part of the founding and creation of the NAPHL. Dixon coached dozens of players that have gone on to be successful in the NAHL and NCAA ranks.
In the Summer of 2013, Dixon was diagnosed with brain cancer. Even though the tumor was thought to be inoperable, it was successfully removed and Dean continued his fight through radiation and chemotherapy.
Even though Dixon ultimately lost his battle with the disease, his influence and legacy on the Capitals program and the NAPHL will never be forgotten. Perhaps it was fitting that as underdogs, his Lansing Capitals 16U team won the 2013-14 NAPHL Championship back in February as a final tribute to the coach that made it all happen.
Services for Dean Dixon will be on Sunday, March 23rd at 4pm at the Baxter Funeral Home in Battle Creek, Michigan.
In the near future, the NAPHL plans to announce details that will forever remember and memorialize Coach Dixon.
In a letter to his friends back in August of 2013 when faced with the challenge of battling the disease, Dixon said the following…
"This situation exposes a little bit of who I am and what my personal views really are and to some, a mystery. The ironic part is I'm really a simple person. I just love the game of hockey and what it stands for. Be excited, smile and grit your teeth, believe and have faith. Game on!"