NAPHL 16U Gold Championship Preview
February 13, 2014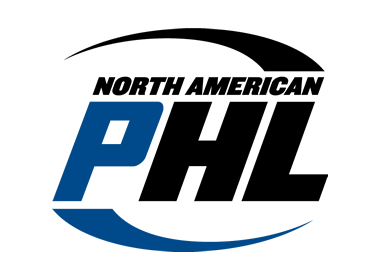 The NAPHL Championship Series is just a few days away and eight teams in each of the 18U and 16U Divisions have earned the right for the opportunity to call themselves NAPHL Champions.
Gold Division Pool A
#1 Omaha AAA
#4 Lansing Capitals
#5 Anaheim Jr. Ducks
#8 Pikes Peak Miners
Gold Division Pool B
#2 New Jersey Jr. Titans
#3 San Jose Jr. Sharks
#6 Esmark Stars
#7 St. Louis Selects
Defending 16U Champion Omaha won the regular season for a second straight season, with the lone blemish being a shootout loss. However, both New Jersey and San Jose ended up with 17 wins and finished just a few points behind Omaha. The Lansing Capitals also put together a very good regular season highlighted by a very good team defense. Because of the power and depth of the top 3-4 teams in the 16U Division, teams 5-8 are more of a long shot to win the title than in the 18U Division, but being in the top eight gives them as fair of a chance as any of the eight teams. #6 Esmark and #7 St. Louis played some of their best hockey of the season at the last event in Janaury, so they could pull some surprises.
Omaha AAA Hockey Club (1st place, 19-0-1, 39 pts.)
Season Summary: It has been full steam ahead for Omaha this season. The defending champs are the Nation's #2-ranked 16U team and it showed this season in the NAPHL. They have the league's top offense, the league's top defense and there really is no weakness. Not only have several players made NCAA commitments this season, but several more have made major junior commitments as well.
Keys to victory: Omaha needs to keep it simple and keep doing what they have been doing, which is peppering teams with their relentless offense. Omaha averaged almost 50 shots and over eight and a half goals per game in the NAPHL this season. They also allowed less than a goal per game, allowed only 13 shots on goal per game and had the top goalie in the 16U Division in Cole Weaver. If players like Tarek Baker, Van Barr, David Brumm and Wade Allison are at their best this weekend, Omaha is a pretty good bet to win.
Roadblocks: When New Jersey handed Omaha their lone NAPHL shootout loss back in December it let everyone know that Omaha is not invincible. Omaha only had 35 shots in the game and allowed 25 shots on goal, both of which were way off their season averages. It will take a monumental effort for someone to beat Omaha, but if they catch them on an off night and get good goaltending and timely scoring, then in a one-game winner take all scenario, anything is possible.
New Jersey Jr. Titans (2nd place, 17-2-1, 35 pts.)
Season Summary: Safe to say that New Jersey was the breakout team of the season in the NAPHL and had a regular season to remember for a long time. Forward Ryan Walker became the breakout star of the season and registered point totals never seen in the five-year history of the league. They were also the lone team to hand Omaha a loss this season. They have a very potent offense, two very capable and good goalies and defensemen who contribute.
Keys to victory: For as good and deep as the New Jersey offense is led by Walker, ultimately the keys to winning the NAPHL Championship may rest on the shoulders of goaltenders Michael Cernero and Brandon Rozzi. Both have played equal time this season and both have shined. Cernero was the 16U defensive peak performer from the last event in January and Rozzi was runner-up in December when he was in goal during the Omaha win. If the Titans get good goaltending and regular scoring from Walker, Matthew Kidney, Michael Gelatt and Todd Goehring, they will be the favorite to win their side of the pool.
Roadblocks: It will be every team's task to shutout down Walker's line. If they can do that, they have a chance against New Jersey. In New Jersey's three losses this season, they have allowed 12 goals, so there is some vulnerability there. They also dropped a shootout loss to San Jose on the final day of the regular season. Coincidentally, New Jersey faces San Jose on the final day of the round-robin and moving onto the semi-finals may be at stake that game.
San Jose Jr. Sharks (3rd place, 17-3-0, 34 pts.)
Season Summary: The Sharks won this season because they play very well as a team. The Sharks don't feature a player in the Top 20 in scoring, but have 12 players that have scored in double digits in NAPHL action this season. Like New Jersey, San Jose features two goaltenders in Jacob Acton and Devin Cooley who are both capable of stealing a win if the offense isn't up to par. 12 of San Jose's 20 games in the NAPHL this season were decided by two goals or less.
Keys to victory: San Jose doesn't score at the rate of a Omaha or a New Jersey, but they have as much top to bottom depth as anyone in the league and there is very little difference between the 1st and 4th lines. The key for the Sharks will be to contain the top lines of the teams they play and then get some timely scoring and good goaltending. Forward Ryan Meure scored 12 goals this season and five of those goals were game-winners, which led the 16U Division.
Roadblocks: All of the games against their upcoming round-robin opponents were close this season, which means that all three games on Saturday and Sunday are likely to be a dogfight. The Sharks are built for winning low-scoring, tight games. They don't get a lot of shots on goal, so a high-scoring affair could prove dangerous.
Lansing Capitals (4th place, 15-4-1, 31 pts.)
Season Summary: A year ago, the Capitals finished 13-9 and missed out on the 16U Gold Division playoffs, but a year later the Capitals were the second best defensive team in the league. All season long, the Capitals were one of the best teams in the 16U Division, but stumbled at the end of the regular season, losing three of their last four games. Lansing was 7-0 after their first seven games and all five of their losses were by just a goal, except for the loss to Omaha.
Keys to victory: If the Capitals can get back to their early season form, they are as good an any team in the league. They allowed just a single goal in their first seven games. Goalie Colt Hanks and Max Quertermus are two of the top four goalies in the league. The only other team that can boast such a claim is Omaha. If they can be solid, but Capitals have wins against both the Anaheim Jr. Ducks and Pikes Peak Miners this season, who will be their first two opponents before facing Omaha in the final round-robin game. The Capitals have three very capable forwards in Josh Kirsch, Kieran Durgan and Adam Goodsir, who can all create offense.
Roadblocks: Recent play. Losing three of their last four games (all of them by a goal), isn't the way the Capitals envisioned finishing the season. In their last four games, the Capitals managed just seven goals. That lack of offense against the likes of Omaha, Anaheim and Pikes Peak could prove difficult.
Anaheim Jr. Ducks (5th place, 14-5-1, 29 pts.)
Season Summary: Another team that limped home down the stretch were the Ducks, who won just three of their final six league games. However, the Ducks did have the best penalty-killing unit in the 16U Division and at one point this season were 7-1-1. The Ducks also featured one of the best defenseman in the 16U Division in Brad Budman. Leading scorer Bradley Estrada has been very good as of late scoring 9 points in Anaheim's last five games.
Keys to victory: Be aggressive. Since killing penalties isn't a problem for the Ducks they can afford to be physical against teams that may have more offensive firepower. With the leading scorers at 22 points, the reason the Ducks may move on is because of the goaltending tandem of Rob Ivy and Jeremy Blaustein, who have split the duties this season. Their first game against Lansing is almost a must win because they will be facing an Omaha team in Game #2 that beat them 6-2 a month ago.
Roadblocks: Of Anaheim's six losses in league play this season, four were to teams they will have to face in the round-robin. They lost to Omaha, Lansing and were beaten by Pikes Peak twice. The Ducks will have to find different game plans and reverse the regular season trend in order to advance.
Esmark Stars (6th place, 13-7-0, 26 pts.)
Season Summary: Esmark may be the most intriguing team in this year's field. The Stars lost to Omaha a season ago in the 16U title game. This season, the Stars struggled out to a 5-6 start and were looking like they were going to miss the playoffs. However, they won eight of their final nine games to squeeze into the 6th spot.
Keys to victory: Jordan Timmons is the only player on the roster with more than 10 goals. He and all-star defenseman Carter Ekberg have to be at their best. However, it may be the play of Luke Edgerton that will dictate how the Stars do in the playoffs. The forward had nine points in his last five games and has been one of the leaders for a couple of months now.
Roadblocks: Special teams. Esmark's power play and penalty kill rank in the bottom half of the league. They also need to find a go-to goaltender. Both Joseph Hubert and Jonah Winnier played significant minutes, but both had below a 90% save percentage that season. That number has to rise with playing the likes of New Jersey, San Jose and St. Louis.
St. Louis Selects (7th place, 12-6-2, 26 pts.)
Season Summary: Another team that put the pedal to the metal towards the end of the season were the Selects. After losing to Omaha 10-1 back on December 28th, the Selects were just 7-6 and in danger of missing the playoffs. Since that point they haven't lost an NAPHL game in regulation and finished the season on a 5-0-2 run.
Keys to victory: The Selects have good depth and offense and some high-end talent in John Moeller, TJ Friedmann and Austin Rueschhoff, who all had around 30 points and scored double digits in goals. St. Louis had a to 6 offense this season and ranked 5th in shots on goal.
Roadblocks: Staying out of the box and team defense. Like Esmark, the Selects goalies struggled to put up save percentages above 90%. They also had the most penalty minutes of any of the top 8 teams in the gold division. Despite a very effective penalty kill, the Selects will need to rely on their offense and get some timely saves in order to advance.
Pikes Peak Miners (8th place, 11-7-2, 24 pts.)
Season Summary: Thanks to a win on the last day of the regular season, the Miners won the tie-breaker with California to claim the final spot in the top 8. The Miners started the season strong, jumping out to a 5-1 record. However, they struggled down the stretch, winning just four of their final 10 games.
Keys to victory: The Miners have a very balanced and deep offense led by Jaren Yatsu. Eight players, including two defensemen, have scored in double digits and Yatsu, Travis Work and Brendan Doyle all have scored 10 goals or more this season. The Miners are going to win with offense.
Roadblocks: The Miners allow over 27 shots per game. With playing the likes of Omaha, Lansing and Anaheim that number has to change. Starting with Omaha out of the gate isn't going to be easy, but allows the Miners a golden opportunity to make a statement.
Silver Division (Consolation) Pool A
#9 California Titans
#12 Atlanta Fire
#13 West Michigan Hounds
#16 Cleveland Jr. Lumberjacks
Silver Division (Consolation) Pool B
#10 Texas Tornado
#11 Pursuit of Excellence
#14 Phoenix Firebirds
#15 Detroit Falcons