NAPHL Championship Series just one week away
February 7, 2014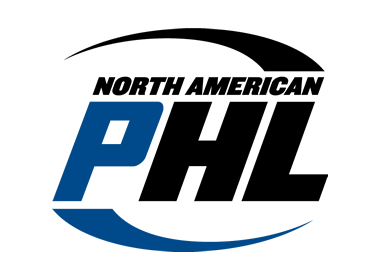 The North American Prospects Hockey League (NAPHL) Championship Series begins in one week. The NAPHL Championship series kicks off a weeklong series of events, which includes the NAHL and NA3HL Top Prospects Tournaments, which will both begin later during the week in cooperation with the NAPHL Championship Series. The entire event will be held from February 14-19 at the Troy Sports Center in Troy, Michigan.
All games at the NAPHL Championship Series throughout the entire weekend in the Gold and Silver Division's will be broadcast live on
FASTHockey
.
"For NAPHL players, this event provides not only the chance to play for a league title, but also an opportunity to showcase their best at a critical time of the year," said NAPHL Director Denny Scanlon. "Looking back to the start of the season, and in speaking with numerous scouts that have attended our events, there is no question that the overall skill level of our players has increased since September. Many individual players have emerged who will surely find themselves playing at higher levels in a short time."
The top eight teams in the 18U and 16U divisions have qualified for the Championship Playoff Bracket (Gold). These eight qualifying Clubs are seeded 1-8 based on their regular season point totals. The remaining eight clubs that did not make the top 8 will be placed in the consolation bracket (Silver) and will compete for the consolation championship.
18U Gold Division Pool A
#1 Anaheim Jr. Ducks
#4 Lansing Capitals
#5 West Michigan Hounds
#8 California Titans
18U Gold Division Pool B
#2 Omaha AAA
#3 Esmark Stars
#6 Pikes Peak Miners
#7 Pursuit of Excellence
16U Gold Division Pool A
#1 Omaha AAA
#4 Lansing Capitals
#5 Anaheim Jr. Ducks
#8 Pikes Peak Miners
16U Gold Division Pool B
#2 New Jersey Jr. Titans
#3 San Jose Jr. Sharks
#6 Esmark Stars
#7 St. Louis Selects
The NAPHL Championship Series is played in conjunction with the North American Hockey League's (NAHL) Top Prospects Tournament and the North American 3 Hockey League (NA3HL) Top Prospects Tournament. The event has quickly become one of the most highly-scouted events of its kind, with hundreds of junior, NCAA and NHL expected in attendance this season. Combined with the NAHL and NA3HL Top Prospects Tournaments, it will make for an exciting week of hockey and provides a great opportunity for every scout and coach to get a close look the talent in the three leagues.